The flagship event of the non-listed real estate industry.
Join us as we bring together senior leaders of the non listed real estate community in Barcelona on 17,18 and 19 April 2023. Beginning with our signature welcome dinner giving you the chance to reconnect with peers and colleagues, the main programme will follow featuring two days of leading edge insights presented by top industry names and world-renowned thought leaders from beyond real estate.

We'll explore the key macro-economic trends  including inflation and rising interest rates and look at the denominator effect as part of real estate in the multi asset portfolio perspective, inviting experts to discuss ways to increase resilience in today's market.
Prime real estate tenants will form a panel to share their views on the market, and we'll welcome esteemed investors to deliberate and discuss investment and allocation strategies for Europe from the global perspective. 
Zooming in on the 'S' in ESG, we'll feature an inspiring story with a local flair, and resent the latest trends in ESG technology and more…
Big names. Big insights. 
We're pleased to welcome leading experts including Economist Steve Keen, Ron Keller, Former Dutch Ambassador to Ukraine, Russia, Turkey and China, Mariana Mazzucato, Professor in the Economics of Public Value at UCL and Author of 'The Entrepreneurial State' and Thijs van der Graaf, Associate professor of International Politics at the Ghent Institute for International and European Studies.  
Stay tuned to INREV News for more programme highlights.
Registration process
INREV membership is at a corporate level. To provide as many members as possible with the opportunity to attend the conference, INREV offers one seat per Member Company, except for funds of funds/Multi managers and Investor Members who are offered two seats. There are some exceptions, please check out this registration process page for more information.
Programme
12:00
Conference registration open
12:30
Welcome Lunch - Investor Only Seminar (By invitation only)
14:00
Investor Only Seminar (By invitation only)
17:00
End of Investor Only Seminar
19:00
Welcome dinner at the Arts Hotel
09:00
Start of Conference day 1
16:15
16:30
INREV Open House Break Outs
18:00
Evening programme including Gala Dinner
09:30
Start of Conference Day 2
15:00
Speakers
International conference moderator
Professor in the Economics of Innovation and Public Value, University College London
Former Dutch Ambassador to Ukraine, Russia, Turkey, and China
Associate Professor of International Politics, Ghent Institute for International and European Studies​
Economist, Distinguished Research Fellow at UCL
Founder 2041 Foundation, polar explorer
Location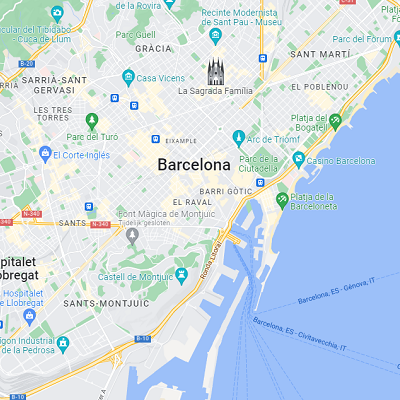 Conference, accommodation
and welcome dinner:
Hotel Arts Barcelona​
Marina 19-21​
Barcelona, 08005 Spain​
Accommodation (Overflow hotel):
Sofitel Barcelona Skipper Hotel
Av. del Litoral 10
Barcelona, 08005 Spain
Gala dinner:
Maritime Museum
Av. de les Drassanes 1
Barcelona, 08001 Spain
Sponsorship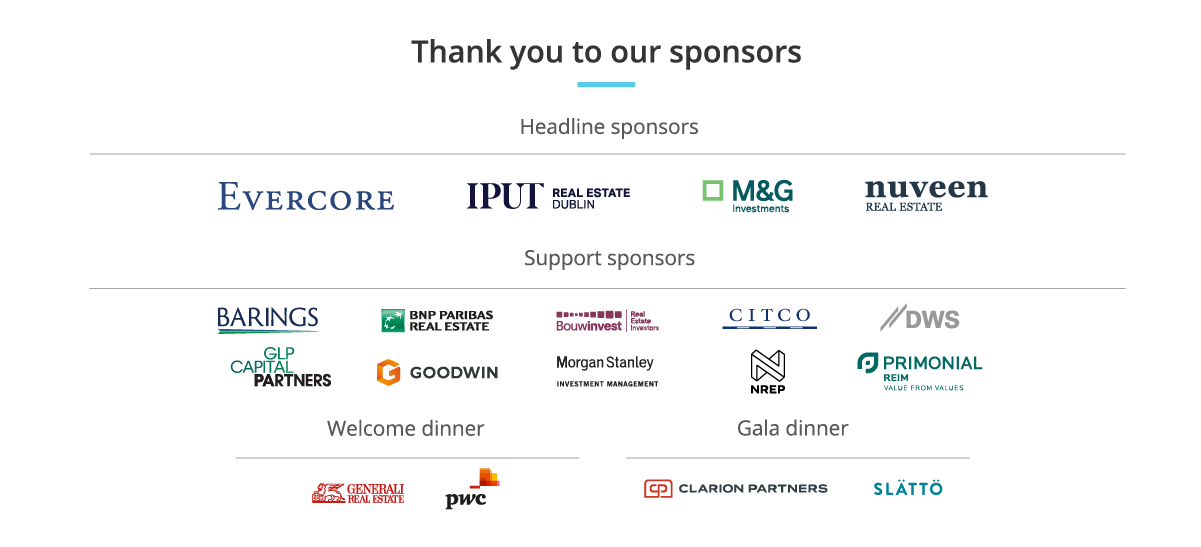 PAST EDITION MATERIALS
Annual Conference 2022 Athens - presentations
Published on 26 Apr 2022 Share