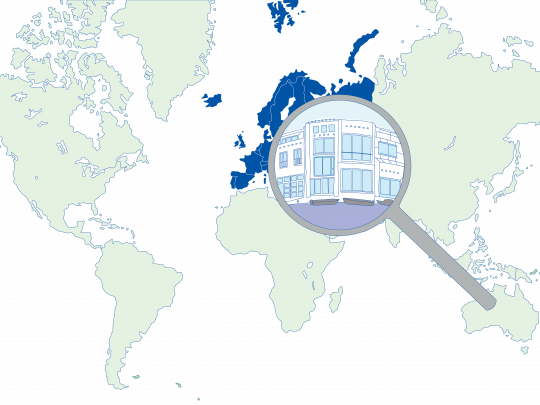 With much anticipation, the INREV Asset Level Index was unveiled to the European non-listed real estate industry at the INREV Annual Conference in Venice on Wednesday 3 April. 
In response to an industry wide call for a reliable and independently-managed asset performance indicator, the index is the first pan-European quarterly index and already covers over 7,000 assets with a total AUM of over €150 billion with the potential to become much larger and to provide an even greater depth of insight. 
The index is based on five years of historical quarterly data, delivering data sets of pure, real estate performance enabling true understanding of the drivers of real estate performance and risk. In collaboration with 32 founding members, the launch in Venice marks the moment the industry has been waiting for, after an intensive three-year labour by a dedicated focus group. 
With ambitions for more data and more coverage, the asset level index is calling for further members and those who sign up now to contribute their data can benefit from a fee-free first year. For more information on how to sign up, contact research@inrev.org. 
DOWNLOADS
INREV Asset Level Quarterly Index
Published on 10 Mar 2020 Share
The INREV Asset Level Index is a quarterly pan-European index measuring real estate market performance on an asset level across Europe. 
Press release - INREV unveils keenly awaited Asset Level Index
03 April, Venice – The first pan-European quarterly Asset Level Index was launched today at the INREV Annual Conference. Hugely anticipated by the industry, the index already covers over 7,000 assets with a total AUM of over €150 billion, with the potential to become much larger and to provide even greater depth of insight. Read full press release >