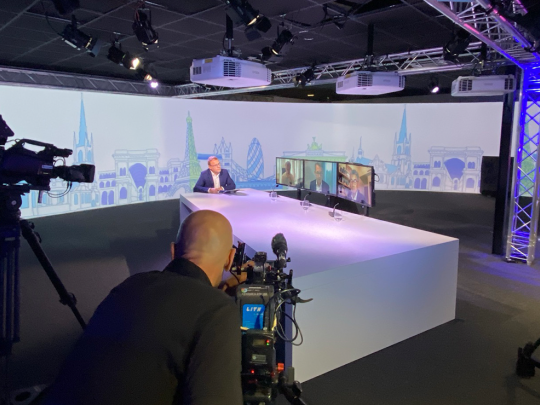 As part of the month-long celebration of all things Environmental, Social and Governmental we'll be hosting an Impact Investing Seminar live from the INREV Live Online studio on Thursday 22 October at 14:00 CET. 

Register    Programme 

We're joined by Abigale Dean, Head of Sustainability at Nuveen Real Estate who will set the scene by defining what impact investing is, look at the drivers of investor demand as well as how to measure and report the impact. John Levy, director of Impact at Franklin Templeton Investments will share the Fund Manager view in his presentation, 'Impact in action' and presenting the investor perspective, we're joined by Marleen Bikker-Bekkers, Head of Investments Europe at Patrizia Global Partners sharing insights how investments are made, the current vs target allocations as well as looking at the availability of impact products. 
The seminar will conclude with a panel discussion moderated by Constantin Sorlescu, Director of Professional Standards at INREV, and the audience will have the opportunity to ask questions to the speakers via the online platform.

Read the latest IQ article on Impact Investments 

IQ