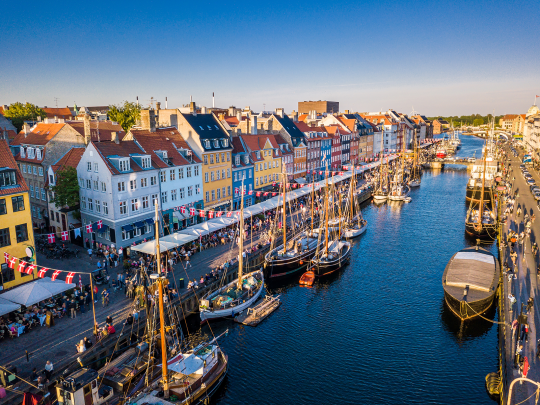 We are pleased to announce that registration is now open for the first in-person Investor Only and flagship INREV event in almost two years – the Autumn Conference which are set to take place in Copenhagen on 17 and 18 November 2021. 
Investor-only seminar 
Investors are invited to take place in a closed door, investor-only seminar on Wednesday 17 November. The programme will feature themes such as the impact of heightened ESG regulation on investment decisions, valuations and risk management, as well as the impact of Carbon Net Zero on property returns. We'll also be discussing how to deal with new and existing assets (programme to follow soon). 
Investors are welcome to stay on for the Autumn Conference. 
The event will kick off with a welcome dinner, bringing together the non-listed real estate community to catch up with industry colleagues and peers on Wednesday 17 November,  and the conference will take place on Thursday 18 November with topics set to address the relaunch of the real estate industry as we emerge from the crisis. 
We'll take a look at the macroeconomic outlook, real estate's response to the more social needs in the post-COVID world, as well as the new trends which have spurred innovation in product development and how managers are adapting their offerings in light of this. We will hear from the investment community on the possibilities of bridging the gap between real estate and infrastructure, and how the industry can make the move to Carbon Net Zero. We'll look at some of the potential solutions including real life case studies, and we will hear more on SFDR and how to reach article 9.