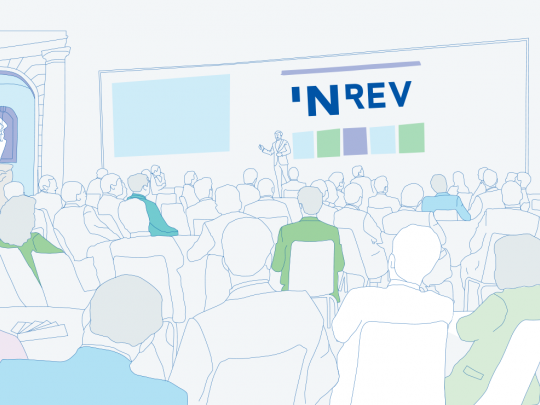 We're pleased to share with you the programme for the INREV Annual Conference which will take place online on 29 – 30 September. 
Business Interrupted: Building resilience for the new norm

We are delighted to welcome Yanis Varoufakis, Former Minister of Finance of Greece who will present the global economic impact of COVID-19. In 'Sustainable Finance: Leading a decade of action', Lise Kingo will present her expert insights to the audience during the live stream session focusing on the SDG's and unlocking economic opportunity. 
We're also joined by a global panel of real estate investors who are set to discuss the impact of the global crisis on real estate investments and allocations. 
Casting an eye to geopolitics, we're looking forward to welcoming Bernard Kouchner, Former Minister of Foreign and European Affairs of France and Co-founder of Doctors without Borders for the keynote closing speech, where the online audience can listen in on his thoughts on rising political tensions and if they're set to dominate the geopolitical agenda. 

Take a look at the full programme for more details and stay tuned to INREV News for further programme highlights

Programme

While we may be meeting in a new setting, you can expect many of the same aspects of the Annual Conference programme, including a carefully curated networking element facilitated by the latest online technology, as well as the exclusive opportunity for closed group Q&A with a select group of speakers – a first ever for the Annual Conference. 

Register