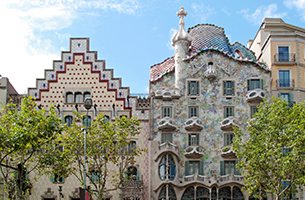 Sign up now to join the ever-popular Young Professionals' Seminar, which will be held in in Barcelona on 6 and 7 July.
This centenary event will bring together 140 young professionals to discuss building a future proof real estate industry. 
This one and a half day seminar will kick off with a keynote speech from Andrea Boltho, University of Oxford, as he looks at macro-economic trends impacting the overall landscape and shares his view on the different world economies. The seminar will also look at the importance of office and retail sectors and will touch on soft-skills such as talent development and career progression. 
Attendance at the seminar is free, but places are limited so early registration is recommended. Delegates will need to pay their own accommodation costs for one night's hotel stay on Thursday 6 July. 
For questions please contact This email address is being protected from spambots. You need JavaScript enabled to view it.