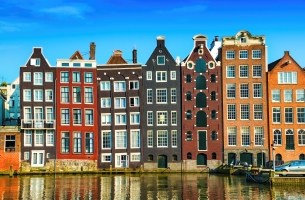 Real estate is one of the most sought after asset classes. Consequently, assets under management in the industry have grown significantly over the past decade.
Join us at the Vistra offices in Amsterdam on 23 May to find out where you rank or if you have not submitted your data you have until Friday 28 April.
To submit data contact This email address is being protected from spambots. You need JavaScript enabled to view it.
During the event, we will present the highlights of the survey and insights by regional strategies, quartiles and by different vehicle types. It promises to be an excellent opportunity to actively participate and listen to key industry figures discuss and share views on whether the global real estate investment management industry is heading for concentration or competition.