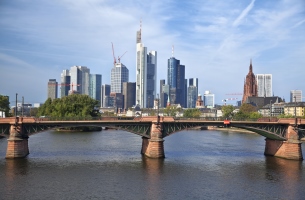 Join us in Frankfurt on 8 June where we will present the results of the 2017 INREV German Vehicles Index. 
The German Vehicles Index was launched in 2016 and is a first for INREV in allowing users to break down the performance of vehicles by domicile and legal structure.
The event will kick off with a macro-economic view of the German market from Iryne Pulychuck, Fidelity International and will end with a panel discussion on improving transparency of the German vehicle market with Wenzel Hoberg, Triuva, Georg Allendorf, Deutsche Asset Management and Eitel Coridaβ, HIH Real Estate.
It promises to be an excellent opportunity to better understand the composition of the index and to actively participate and listen to key industry figures discuss and share views on the road ahead.