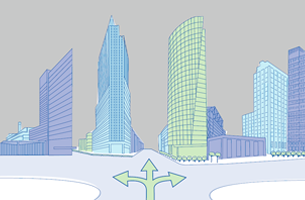 Extension is the most popular form of termination, taking over from liquidation, which was the most popular form for the last three years running.
The INREV Funds Termination Study 2017 also shows that extending funds have better historic returns and outperform liquidating funds.
Over the next two years 47 funds are due to terminate, representing €8.5 billion of NAV returning to the market. 
More than half of those funds are expected to hit the market in 2017, representing €5.6 billion.
In terms of style, value added vehicles will comprise the largest share of total NAV (46.4%) scheduled to terminate in 2017. In 2018 and 2019, core will dominate terminations.
This study examines the options that fund managers consider as the termination date of their closed end funds approaches and includes a breakdown by country strategy, sector strategy and issues affecting termination decisions.