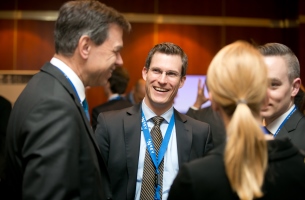 Find out how your company compares against your peers by participating in this year's expanded survey on investor reporting and real estate business operations by 29 September. 
Many companies have already participated in the survey, join them now to benefit from the tips and advice of financial experts to ensure effective reporting to your investors.
Gain new insights into real estate business operations. A new section dedicated to the investment manager profile and their operations is included in the survey. By completing this section, participants will gain first-hand knowledge about best practice governance, real estate business operations including outsourcing trends, adoption of technology and regulatory aspects.
INREV conducts its leading Trends in Investor Reporting Survey in co-operation with PwC.
To participate:
Login and go to the Vehicles Dashboard
Select View assessments for your vehicle, or create a new vehicle
Start the survey by completing the marked assessments
Submit PDFs of your latest audited reports by email to PwC