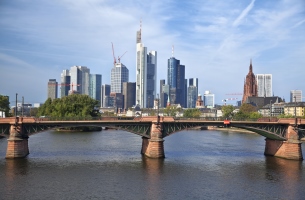 The All German Vehicles Index delivered returns of 1.2% over the first quarter of 2017.
On an annualised four quarters rolling return basis, performance for non-listed German vehicles was 4.0%. The income return of 3.0% was the main driver of positive performance, while capital growth contributed 1.0%.
Total returns for Spezialfonds was 2.0% over Q2 2017, up from the 1.4% delivered in Q1 2017. Publikumsfonds, which account for 63.9% of Index NAV, saw their performance slowing down from 1.0% in Q1 2017 to 0.8% in Q2 2017.
Vehicles that invest only in Germany showed a strong improvement in performance delivering 2.7% during this quarter, an increase from 2.1% in Q1 2017. Vehicles that have
European – ex Germany strategy slowed down marginally recording 1.0% in Q2 2017 from 1.1% in Q1 2017.
Within the different sectors, retail and residential sectors recorded the highest returns in Q2 2017, achieving 2.8% and 2.15 respectively. The office sector showed strong rebound from previous quarters sluggish performance, recording 1.7%. Industrial sector performance rose to 1.9%, up from 1.7% recorded in the previous quarter.