Committees
Committees renew for 2014
New members will join INREV committees in 2014
01 December, 2013
New members will join INREV committees in 2014 as the groups continue to drive forward INREV's agenda.
The committees play an essential function in the workings of INREV. The Association largely achieves its goals through the efforts of these committees and working groups, as they draw together expertise and guidance from the membership. INREV's committees are also a popular route through which members contribute to the Association's work. This was demonstrated once again by the record number of applications which were received for the committee places becoming available for 2014. Committee places are rotated on a three year basis and this year, with 26 places becoming available, INREV received a record 105 submissions through its online application process. The rotation and composition of the committees have now been finalised by the Management Board. In total, there are 24 new joiners and 22 members leaving committees, as can be seen in the table below.
"I want to say a huge thank you to those members who are rotating off the committee this year for their commitment and efforts. It has been another busy year and all our output has come through committees so they really are the lifeblood of INREV," said Matthias Thomas, CEO, INREV.
A special mention for this year goes to those committees involved in the INREV Guidelines revision as well as the Guidelines Steering Group, which has helped oversee this major project.
The aim is for committees to be both manned by subject matter experts but also to reflect the composition New members will join INREV committees in 2014 as the groups continue to drive forward INREV's agenda INREV Committee rotation 2013 of the membership. This means INREV endeavours to have investor representation on each committee and a good mix of countries. Attention is also paid to company representation to ensure that as many members as possible get the opportunity to engage in its activities through the committees. INREV committee members represent 23% of the INREV membership base in 2014 compared with 21% in 2013. With 102 committee seats and 358 members, this is close to the maximum possible representation of 28%.
This year the Public Affairs and Reporting committees have been increased in size from the usual 10 members to 12. This is to reflect the expanded range of activities that these two groups have been asked to take on. For the Reporting Committee, it will now aim to permanently represent Ernst & Young, Deloitte, KPMG and PwC in its composition, underlining the importance of these companies to this committee's work.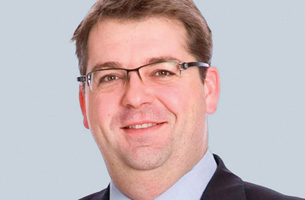 This year also sees the rotation of the Chairman of two committees. Alasdair Evans of IPD steps down as Chairman of the Corporate Governance Committee while Peter de Haas stands down as Chairman of the Training & Education Committee. James Raynor from Grosvenor will succeed de Haas while the new Chairman for the Corporate Governance Committee will be Kevin Maxwell from TIAA-CREF.
For Evans, the revision of the Guidelines and their alignment to AIFMD provided a good exit point after eight years in the role. "Over the past eight years, I am delighted that corporate governance has grown massively in importance to the membership and the Corporate Governance Committee has played a large part in that," said Evans. With the Training & Education Committee, de Haas leaves the Chairman post with a full programme of educational events. "During my time as Chairman, we've built a training programme that can adapt to changing market circumstances and trends as well as including new formats such as webinars and even taking it outside Europe to New York this summer," said de Haas, who leaves after seven years from when the committee was established.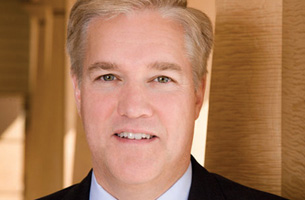 The committees meet in person around two times a year and come together regularly on conference calls to support on projects and activities in their remit. In addition, all committee members come together on the Investor Platform & Committees Day, which this year takes place on Wednesday 4 December in Frankfurt. This event allows committees to update members on its activities in the past year and provides an opportunity to give feedback about future initiatives for the next 12 months. This year it will begin with an overview by Neil Harris of GIC of the Guidelines Review Steering Group, which has had a busy year supporting the revision of the Guidelines. There will also be updates from the Secondary Market & Liquidity Committee, the Tax Committee, Performance Measurement and Benchmarking, Public Affairs, Training & Education and Research. In addition, there are roundtable discussions including asking members for input on INREV's research agenda for 2014.
For those members interested in being involved in committees in the future, or who are just keen to find out more about the Associations work in the past year, this is an excellent opportunity to hear about that from the committees themselves.
If you have any questions on the Committees please contact info@inrev.org.