Other
Startups that stay up
Finding opportunity in disruption
03 April, 2018
With the help of technology and data, three startups are optimising the use of space and adding a new service layer to existing industries.
Value in real estate is no longer solely based on location, location, location. Three startups, CitizenM, WeWork and Parkbee, joined INREV at the Autumn Conference 2017 in Amsterdam last November to explain how they use technology and data to optimise the use of space, provide services and avoid risk via the flexible nature of their businesses. They have also taken advantage of a major weakness in the real estate industry: a weak brand that is far removed from its users.
Value in real estate is no longer solely based on location, location, location.
The oldest of the three startups, CitizenM, was established in 2008 and describes itself as 'affordable luxury'. Their hotels are found in target cities in Europe and North America, and offer a standardised room at a standardised price, with most services provided online, and an abundance of shared spaces where traveling professionals can mingle and work.
Technology is woven into CitizenM's investor and customer journeys, and includes the provision of real time financial performance information for relevant stakeholders on finance dashboards, live overviews of property status on property dashboards, 60-second online check-in, in-room control boards for lights, temperature, entertainment and wake-up, and even the chance to scan artwork in the hotel with a phone app to discover the stories behind the images. Most importantly, by digitalising its supply chain and prefabricating all of its rooms, CitizenM have managed to reduce their go-to-market time, to control costs, and to maintain the quality and consistency of the final product: their rooms.
While anyone can stay at a CitizenM hotel, the company are clear on their brand and stick to their target group and 20 target cities with a differentiated product. CitizenM's target clientele are traveling Millennials, a group who prefer spending time in shared spaces to private ones and building community. Their hotel layouts are designed with this spacesavviness in mind – CitizenM can create twice the number of rooms with a smaller floor and land footprint compared to traditional upscale hotels.
Our markets are big. What is slowing us down is acquiring properties.
Another startup that delivers stylish shared spaces for Millennials is WeWork. Established in 2010, WeWork provides work and meeting spaces for workers and companies based on flexible subscription packages, and has exploded in less than 8 years to 160+ locations in 62 cities with global coverage. WeWork provides beautiful work and meeting spaces, but also supplies services such as healthcare, backoffice, education and training, while supporting its global community via events and online platforms. They have a membership of around 160,000 global users who are connected via the WeWork app, where members can RSVP to events, browse member job listings, purchase food, and explore member benefits.
WeWork's success has been built around a shift in working preferences and the growth of freelance workers, and they boast a 95% average occupancy rate. By 2020, WeWork expects 40% of the workforce to be independent workers or entrepreneurs. They support this new breed of workers with the space and services they need. They also estimate that 40% of companies are unable to plan far enough ahead to commit to a 5-10 year contract for office space. They support these companies – including Microsoft and Amazon – by providing short-term, flexible lease options to reflect their changing resource needs. They manage and operate other companies' offices, providing flexibility as an intermediary between less flexible tenants and landlords.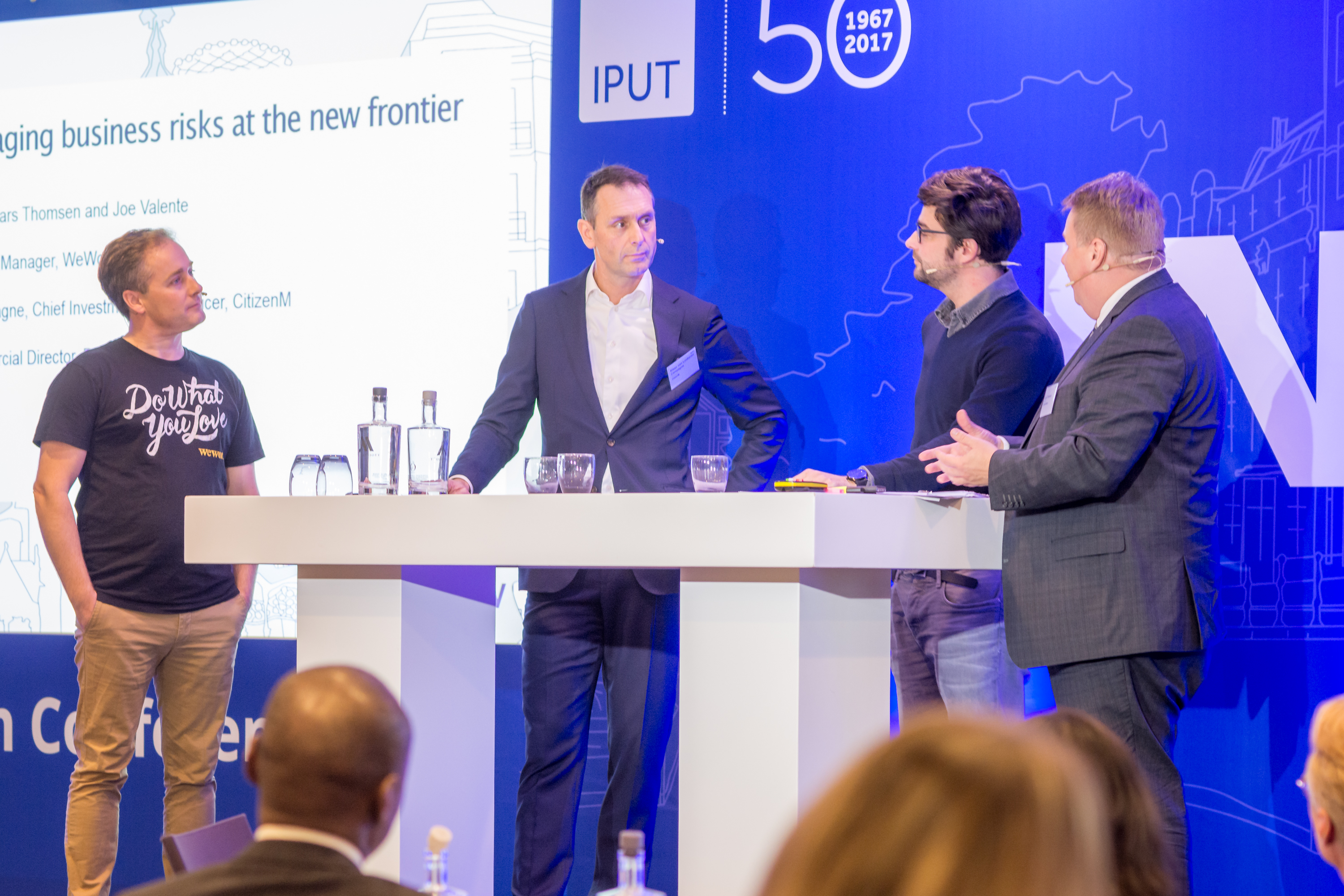 ParkBee is another startup that connects short-term tenants with landlords, in this case linking drivers with parking providers. The tech company was established in 2016 to solve urban parking problems by matching drivers with under-utilised privately-owned parking spots in several European cities. Their parking spaces are 15% cheaper than traditional parking and they greatly reduce the search time when looking for parking. Unlike the other startups, ParkBee has chosen not to standardise the customer experience by creating their own app, but instead always partners with existing local parking apps to tap into their markets.
ParkBee's business model relies heavily on technology and data. Technology enables them to optimise the use of space and matchmake various stakeholders' needs. Their services benefit real estate companies, who gain additional rental income and increased value from their assets, and also parking app providers, who gain extra revenue and parking capacity. At the same time drivers can enjoy additional parking options and cheaper parking than is available on-street, while city councils appreciate having fewer cars parked on-street and increased parking capacity.
As technology continues to change people's living, working and mobility habits, ParkBee is always on the lookout for innovative ways to use private parking spaces more effectively. One third of their employees are developers and programmers. They are exploring electric charging stations, package pickup locations, Uber waiting zones at airports, bicycle sharing, and the servicing and housing of autonomous cars.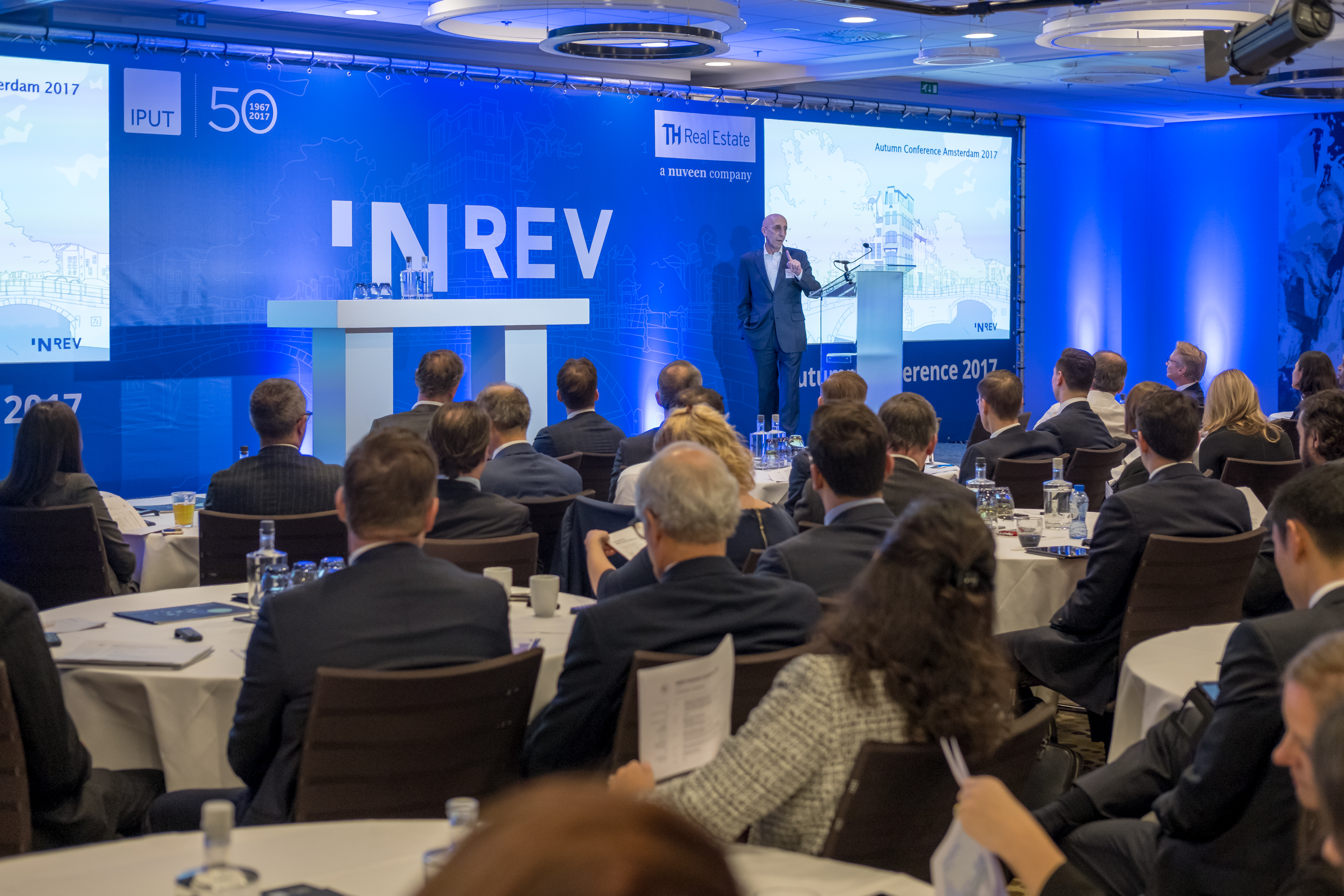 The audience at the Autumn Conference asked some tough questions, such as whether the companies were afraid that their offerings were just the flavour of the month. But all three didn't waver. Each insisted that their potential markets are large – it is the need to acquire properties that is slowing them down. The slowness of real estate processes is their biggest challenge.   
The conference provides mid to senior level management players with a chance to stay ahead of the curve. The INREV Autumn Conference 2018 will be held on 28 November in Madrid.