INREV Market Insights
Q2 2023 highlights
Key highlights: 
The UK is leading the correction in Europe with a total return of 0.08%. It is UK's first positive performance since Q2 2022, and the only positive result of all main geographies.
Continental Europe is slower to correct, Germany and France registered weaker Q2 performances in comparison to Q1, at -1.84% and -1.63%, respectively
Across the main sectors, retail performance remains in the positive territory at 1.00%, but witnesses more bifurcation within its subsectors. The performance of office assets deteriorated further for France, Germany and the UK, while the performance for industrial/logistics led the correction, with UK, Netherlands and German assets hitting positive territory in Q2.
The residential segment maintains positive net sentiment among survey respondents, while its performance differs from market segments.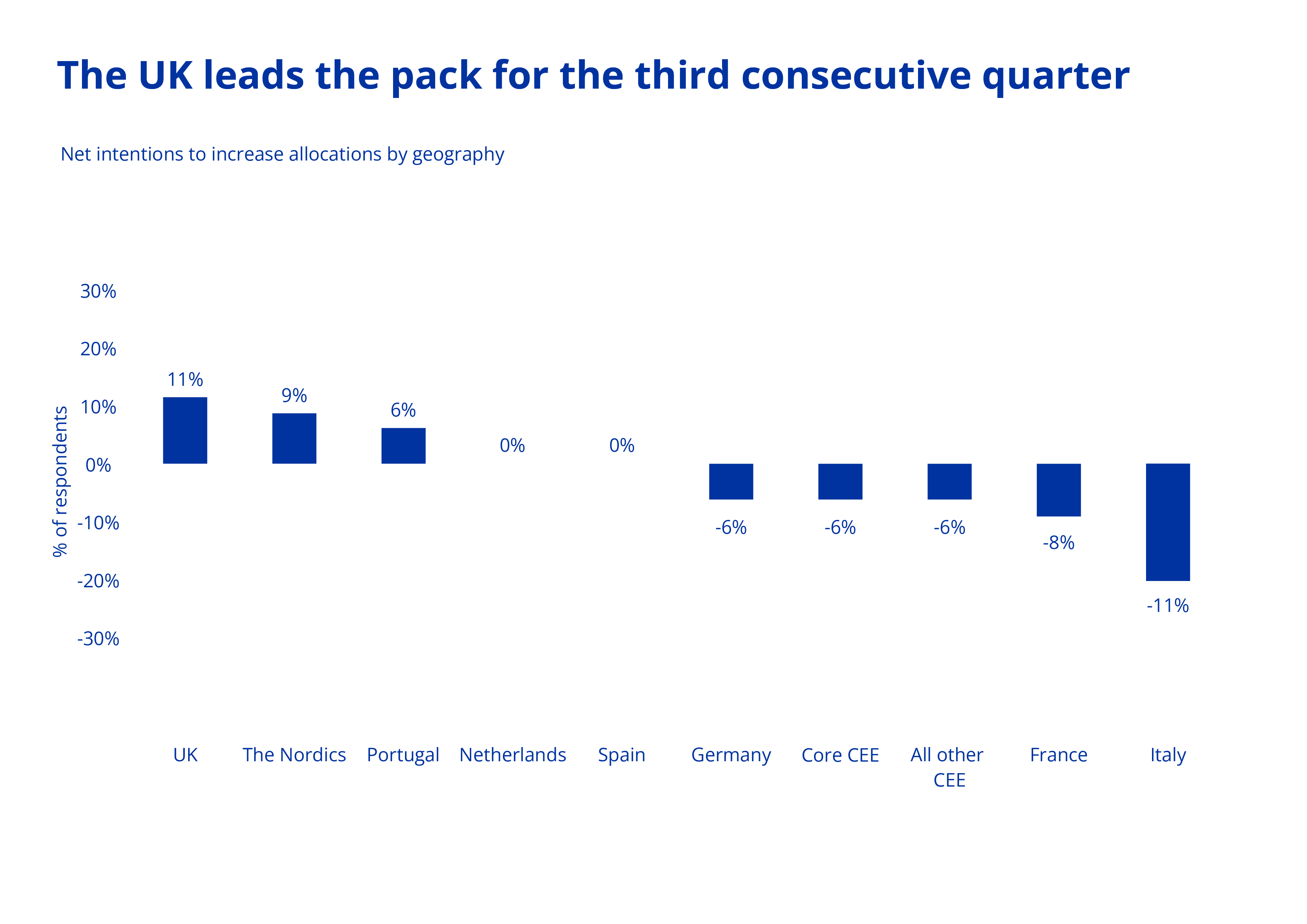 INREV Consensus Indicator Survey  
According to the INREV September 2023 Sentiment Survey, investment sentiment continues to stabilise in the positive, while the view on European real estate performance decreases after two periods of stabilisation.
While on the outset the direction of travel is still negative, the broader economic picture reveals some positive signs as inflation continues to decline, albeit projected to remain at notably elevated levels throughout 2023.
"Managers are … swiftly adjusting asset valuations to reflect higher costs of capital. The stated benefit is to discourage tactical redemptions at "yesterday's" price and encourage swifter inflows from new investors. By providing more transparency and market insights, NCREIF, INREV, ANREV are creating better conditions for increased liquidity solutions to long-term investors in the sector." 

- Global Research Committee