INREV Market Insight
Q4 2022 highlights
Market Insights shows a significant fall in performance in Q4 2022.

The speed of correction of the current downturn looks to be more abrupt and synchronised across the markets, with real estate prices adjustments reflecting the weaker economic environment.
Pan-European non-listed real estate returns reached -5.64% on an asset level and -6.19% on a fund level, notably weaker than the already negative performance recorded in Q3 2022. 
Performance declined across Europe, with the UK posting the weakest -11.72% asset level Q4 2022 total return, albeit partially driven by stronger revaluations typical for the fourth quarter.
The industrial/logistics sector saw a further decline in performance with a Q4 2022 asset level total return of -10.68%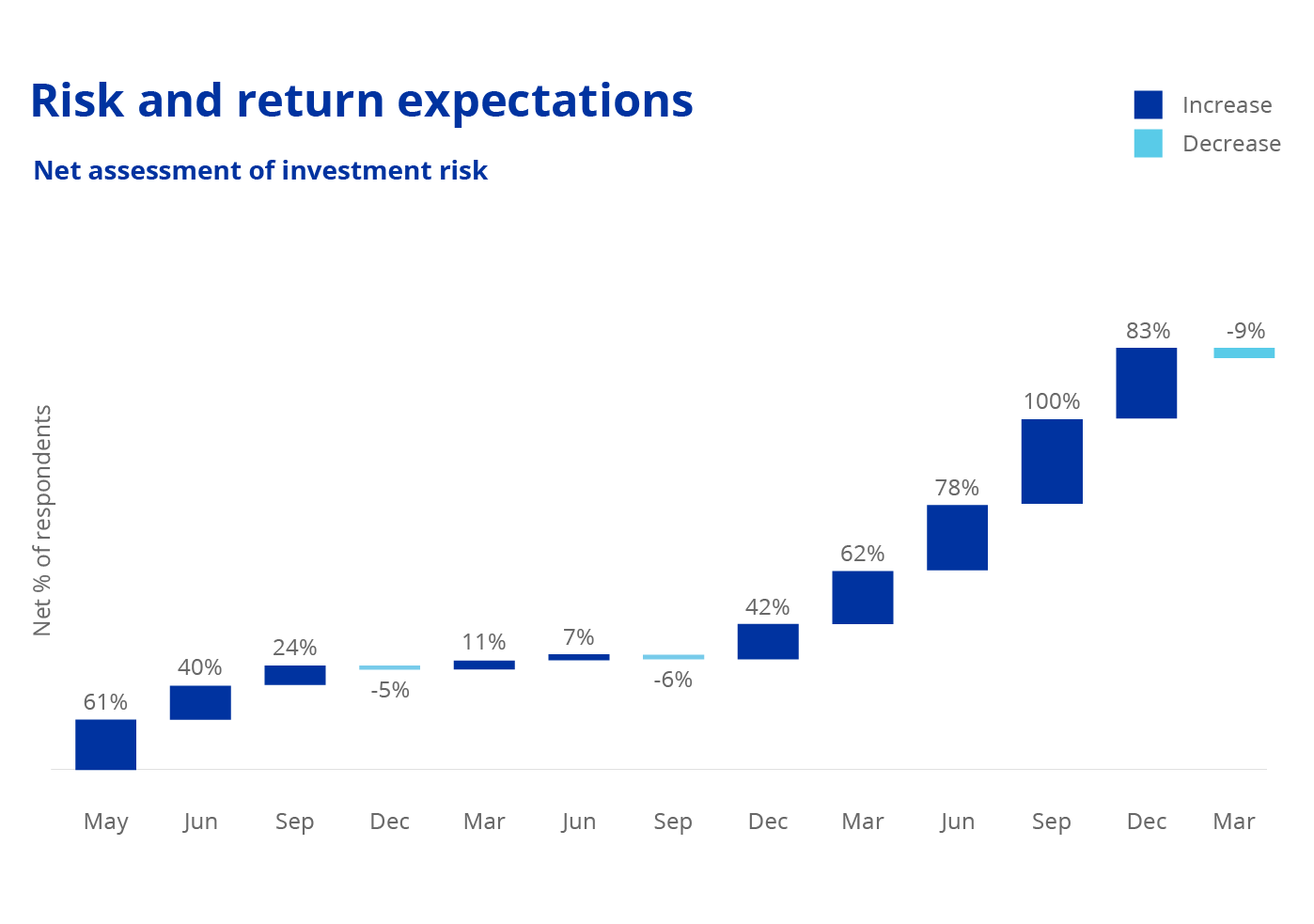 INREV Consensus Indicator Survey  
The March 2023 INREV Consensus Indicator Survey points to a more stabilised phase, with neutral expectations for European real estate for the first time since Russia's invasion of Ukraine in February 2022. 
Only 9% of investors and investment managers surveyed report decreased investment risks.
This is a snapshot of what is happening in the global real estate investment market from ANREV, INREV and NCREIF.  It includes the viewpoint of the Global Research Committee and draws on insights from recent global indices and surveys, conducted by all three associations.