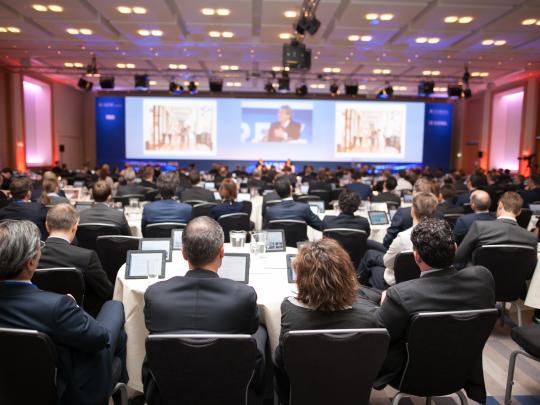 Excitement is building as we get ready for INREV's flagship event, the Annual Conference 2018, which will be held in Dublin on 11 and 12 April under the theme 'Finding value in later-cycle investing'. 

While global growth looks to be the economic backdrop for the year, the non-listed property markets still need to face the challenges of finding value as we move into the later phases of the cycle in Europe. 

Last week we opened registration and applications are rolling in fast. This week we are pleased to present our exciting line-up, which promises to keep delegates engaged.  

Dr. Michael Heise, Chief Economist, Allianz, will kick start the conference by setting the economic scene before we take a global tour of property markets. 
Views from the US and Asia will help put the mega trends and peak pricing that Europe is experiencing into perspective and we will ask how investors are navigating these conditions. 

With Brexit on the horizon, we are pleased to welcome Joschka Fischer, Former Minister Foreign Affairs, Germany, to discuss the structural shifts in the region and the challenges of uniting a changing Europe. 

The Annual Conference wouldn't be complete without an on-stage interview, and this year we will speak to Nick Porter, Chairman & Founder of Global Student Accommodation Group, who will give us an insight into the burgeoning student accommodation market.