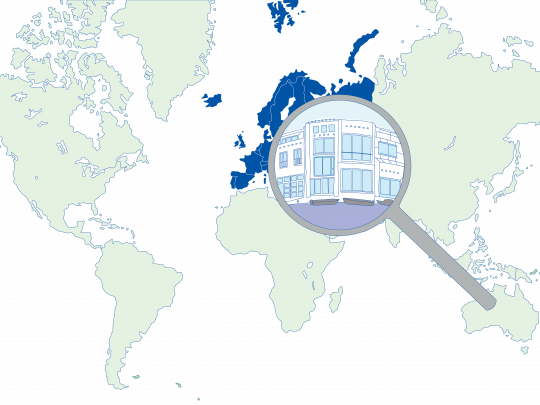 INREV's new pan-European quarterly Asset Level Index, recorded a total return of 1.66% in Q1 2019, the lowest since Q3 2016. Slowdown in overall performance is mainly driven by lower capital growth of 0.61%, compared to 1.44% in the previous quarter. Income return increased slightly by 2 bp to 1.04%.
This second release of the index reflects data from 5,548 assets with a total combined value of €145.3 billion as at end of Q1 2019, covering around 20 countries and all key real estate sectors. 
The Dutch market delivered the best performance in the first quarter of 2019 with a robust total quarterly return of 3.04%, much of which was driven by strong capital growth in the residential sector.  Germany and France posted total returns of 1.59% and 1.62%, respectively.  By contrast, the UK representing the largest percentage allocation of the index (28.7%), demonstrated the weakest performance among the major European countries with a total return of just 0.42% in Q1 2019. Capital growth for the UK remained negative with -0.72%, reflecting a continuing downward trend, compared to previous quarters.  
In terms of sectors, residential delivered the most compelling results with a total return of 2.91%, closely followed by industrial / logistics at 2.70%.  The office sector achieved a total return of 1.71% while retail sector performance turned negative for the first time with a total return of -0.15% and capital growth of -1.38%.
INREV is calling for members to join this important initiative. Those who sign up now and contribute their data will benefit from a fee-free first year.
For more information on how to sign up, contact Vitaliy Tonenchuk.
DOWNLOADS
INREV Asset Level Quarterly Index
Published on 10 Mar 2020 Share
The INREV Asset Level Index is a quarterly pan-European index measuring real estate market performance on an asset level across Europe. 
Monthly briefing recording
The briefing this month was focused on the Asset Level Index, taking a deeper dive into the first results. The briefing was hosted by Vitaliy Tonenchuk, Senior Research and Analytics Manager at INREV and was joined by Matthias Pilz, Head of Investment Strategy & Investor Relations at Allianz Real Estate. Catch up >