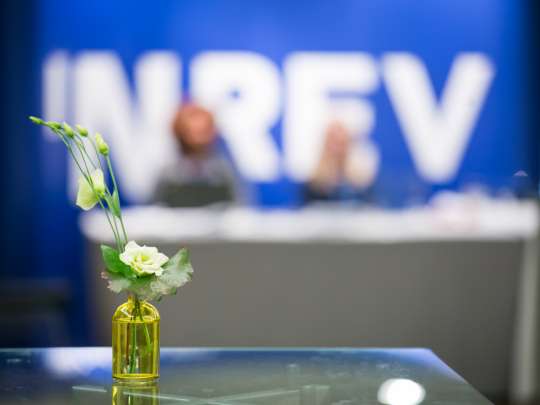 In light of the recent outbreak of COVID-19, we have been working out ways in which we can adapt our offering to better meet the needs of our members during this uncertain time. Whilst we already have a rich online library of resources that are available for our members to use around the clock, we are enhancing this offering even further by adding more briefings, webinars, demonstration video's and eLearning.

We are also working hard to enable improved access and usability of our existing online tools. We want to ensure that from the safety of your own desk at home or wherever that may be, you can continue working with as little negative impact as possible.
Below you can find a list of the briefings that are scheduled to take place over the coming period and we are constantly updating this as the situation evolves. If there are topics that you would like to see highlighted in a briefing, please reach out to comms@inrev.org
Join online briefings
 
| date | ONLINE Briefing | IMPORTANT NOte |
| --- | --- | --- |
| 9 April | Total Global Expense Ratio | Registration open |
| 29 April | Global IRR Index with NCREIF | Stay tuned to inrev.org/news for further updates  |
| 30 April | Tax related strategies to preserve cash flow in challenged markets | Stay tuned to inrev.org/news for further updates  |
| 7 May | Capital Raising Survey | Stay tuned to inrev.org/news for further updates  |
Rescheduled Events and Training

The health, safety and well-being of our members, INREV staff and the community is of paramount important to use as such, we've had to reschedule a number of events and training. Below you can find a list of the events and training that have been rescheduled, and this list is being updated frequently with the latest information. Please note that these dates are subject to change due to the uncertainty of the current situation and we have introduced a flexible cancellation policy, meaning any event and training bookings can be cancelled or rescheduled free of charge. 
The following courses have been rescheduled on the following new dates: 
Please note that the following courses have been cancelled and will not take place in 2020:
INREV Foundation Course 
Investor Relations and Communication
Debt Financing for non-listed real estate
Fundamentals of Fund Structuring
If you have any questions, please contact events@inrev.org 
Stay tuned to inrev.org/news for further updates 
INREV team

Following government advice, the INREV team in Brussels and Amsterdam will be working from home until further notice. The team remain fully available during usual working hours and are fully reachable via the usual communication channels.