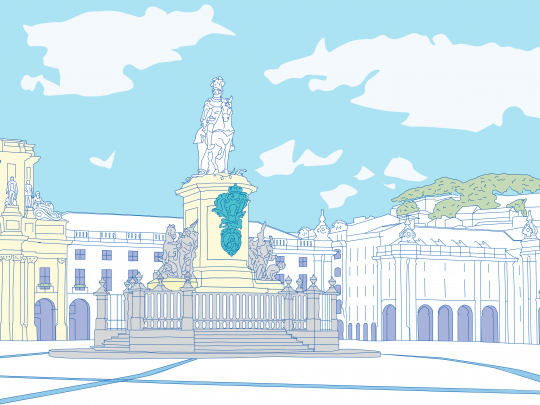 'We are looking forward to welcoming you along with 170 current and future leaders of our industry in Lisbon on 4 July  where we'll be discussing the many facets of 'Generational Change' and what this means for our industry.
Lisbon is a particularly relevant City to be deliberating on 'Generational Change' as a City that is experiencing a renaissance in its built environment and has in recent years developed a substantial "tech" pedigree as the 'San Francisco of Europe'.  
Some of the key questions on Generational Change which will be addressed are: 
How has real estate evolved over the last 10 years?
What has been the main driver of this evolution?
What do the next ten years look like?
What is set to have the biggest impact?  
In order to address these topics during Day 1 we'll be taking a deeper dive into the rapidly growing segment of Flex Space, building on insights from an INREV paper which was launched earlier this year, with Zoltan Szelyes. Nathalie Borgeaud, Four Twenty Seven, will be taking us through how to manage risks in navigating the muddy waters of Climate Change. We are delighted to have a peer investor panel made up of Catriona Allen, LaSalle Global Partner Solutions, Johanna Strömsten, Alecta Investment Management and Manuel Wormer, Bayerische Versorgungskammer to address the evolving landscape for investors specifically touching on emerging sectors, social responsibility and steering investment opportunities in a low yield environment. Kicking off the programme, Paul Guest, UBS, will explore the attributes of real estate fundamentals during an environment increasingly pressurised by growing risks. 
Andrea Carpenter will be explaining why we should learn from the past to ensure we are relevant for today and we will be delving into the world of AI with Antony Slumbers who will enlighten us on how the customer is revolutionising our industry. To provide us with a frank view into his career, Leif Andersson, AREIM, will share his insights into the events that have shaped his journey so far. Leif has more than 25 years experience in our industry and is the Founder of AREIM the Nordic real estate owner and fund manager and is also one of the founders of INREV. At the close of Day 1, Alex Edmans, Professor of Finance at London Business School, will be discussing the business case for responsible business.

Day 2 will offer us a chance to look first-hand at the Portuguese market during the property tours, which offer some of the most interesting return prospects in Europe. 
In addition to learning from the knowledgeable speakers the conference programme also ensures that there are some great opportunities to build relationships and learn from peers.'
 
Young Professionals Conference Moderators, 
Lauren O'Brien, Director, PATRIZIA
Ajay Sharma, Heitman, Senior Vice President, Client Service & Marketing - Europe, Heitman