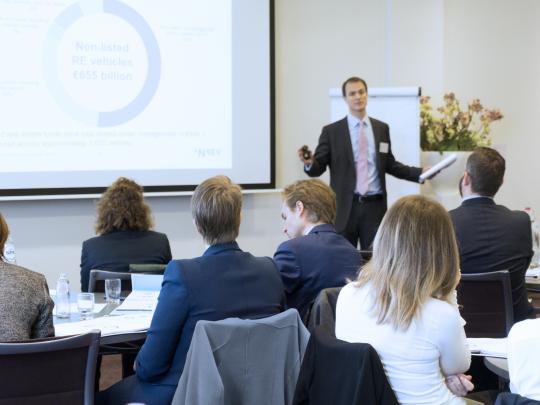 To improve your understanding of the current real estate lending market, sign up for the debt financing course on 7 February in Frankfurt.
This one day course will outline the changing landscape including lending trends, players, pricing and regulation for both senior and junior / subordinated debt from both traditional lenders and emerging sources such as debt funds.

Upon completion of this course delegates will have a good overview of current finance regulation and its impact on our industry, understand issues for fund managers when issuing debt, and have a good overview of the needs of banks / lenders when financing an acquisition or refinancing an existing loan.
This course is suitable for middle to senior management which could include CFO / CIO / Finance Directors for funds and / or Portfolio Managers who wish to get up-to-date on the current real estate lending market as well as investors interested in debt as an investment strategy.
This course qualifies towards the INREV/ Henley Certificate.
About INREV / Henley Certificate
INREV and Henley Business School have come together to offer the INREV / Henley Certificate in European Non-Listed Real Estate Investment. Non-listed real estate professionals who wish to take their studies further can sign up as a Certificate holder and obtain an exemption towards the Henley Business School MSc in Real Estate Investment and Finance. Read more about the certificate