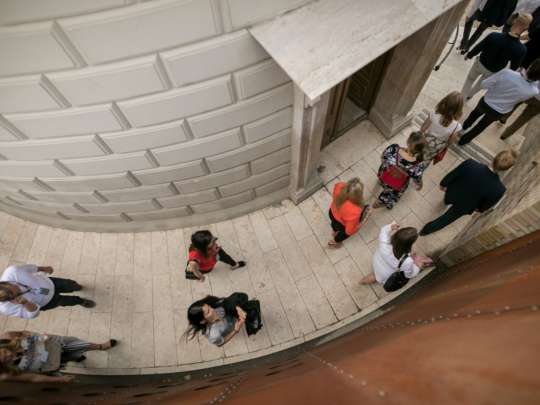 INREV together with 6 leading associations, ANREV, NAREIM, NCREIF, PREA, REALPAC and ULI have joined forces with Ferguson Partners to launch the first Global Real Estate DEI Survey on 8 September. 

We invite and encourage all our members to participate in this important benchmark of DEI metrics, benchmarking gender, ethnicity and nationality in real estate investment management and the wider commercial real estate industry globally. 

All company main representatives have received an email invite with a link to participate. If you would prefer that someone else within your organisation receives the invitation please let us know. 

By participating you will receive a complimentary copy of the report. Only survey participants will receive the full results. 

The Global Real Estate DEI Survey will track: 
DEI program structure, resources and ownership
Policies focused on recruitment, retention, training and development, inclusivity, tracking and accountability and pay equity
Employee demographics by gender, ethnicity and nationality, across seniority and job function, as well as DEI hiring, promotion and departure trends year-over-year.
The Survey results will be presented at a regional level – comprising Asia, Europe and North America - and by type of firm to ensure the ability of participants to compare themselves on a peer-to-peer basis. 

What you need to know: 
The deadline for response is October 22, 2021
All responses are confidential and secure
Only aggregate results will be published and made available to participating organisations only
Publication date is 17 December 2021
For more information about the survey or INREV's participation, please contact Lonneke Lowik.