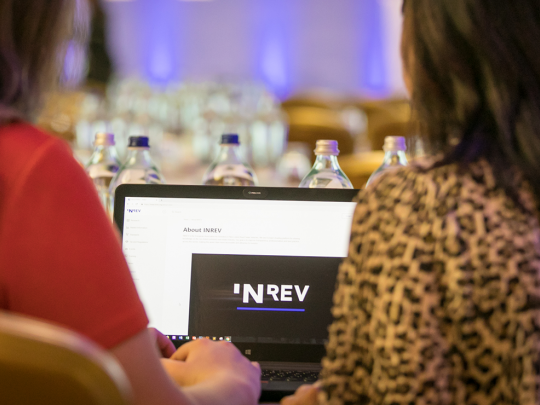 At this stage it is unclear what the long-term knock-on impact of COVID-19 will be on the European real estate industry and future investment decisions.  However, it is clear that the pandemic will result in profound changes for our industry. Investment managers are faced with a new wave of operational and reporting challenges such as how do you effectively report, address liquidity challenges and redemption requests in these exceptional market circumstances. 

We are here to help our members make sense of the situation by bringing you insights, guidance, expert viewpoints and the chance to discuss issues within the INREV community. The first way we will do this is through a series of live market briefings, which will be accompanied by short papers:  

Briefing: Reporting during exceptional circumstances 
This briefing will provide guidance and considerations that may be appropriate for investment managers when reporting to investors in these uncertain times. Constantin Sorlescu, INREV will be joined by John Ravoisin, PwC and Renaud Breyer, EY on Tuesday 31 March at 11:00 CET. 
In addition, this briefing will cover: 
Appropriate levels of disclosure
How to provide sufficient information if there are adjustments made to INREV NAV in relation to material uncertainty in this period of uncertainty
How to follow a risk assessment approach for reporting
A short paper with reporting guidance based on the INREV Guidelines will be made available in the coming days. 

Please note that the INREV NAV eLearning module is back on line and available to members free of charge. 

Register now 

Briefing: Liquidity and pricing in current market circumstances 
This briefing will provide INREV guidance based on how to address liquidity challenges in today's exceptional market circumstances. Constantin Sorlescu, INREV will be joined by Thomas Kallenbrunnen, PGIM Real Estate, Nick Brown, M&G Real Estate, John Ravoisin, PwC and Robert White, EY on Thursday 2 April at 11:00 CET

We will also pull out insights from the not yet published consultation paper on open end funds pricing, which is being done as a joint project with AREF providing very relevant insights on how to deal with pricing governance in exceptional market circumstances. 

In addition, this briefing will cover: 
Liquidity requirements and secondary markets
Terms and rights of redemptions
Transparency and disclosures regarding pricing policy 
A short paper on liquidity guidance from the INREV Guidelines and an extract from the INREV AREF Open End Fund Pricing paper will be available in advance of the briefing. 

Register now 

Other briefings coming up cover topics including:
Key Issues impacting JV and Club Deals on Thursday 26 March at 09:30 CET
Total Global Expense Ratio on Thursday 9 April at 11:00 CET
Global IRR Index with NCREIF on Wednesday 29 April at 11:00 CET
Tax related strategies to preserve cash flow in challenged markets on Thursday 30 April at 09:30 CET
Capital Raising Survey on Thursday 7 May at 11:00 CET