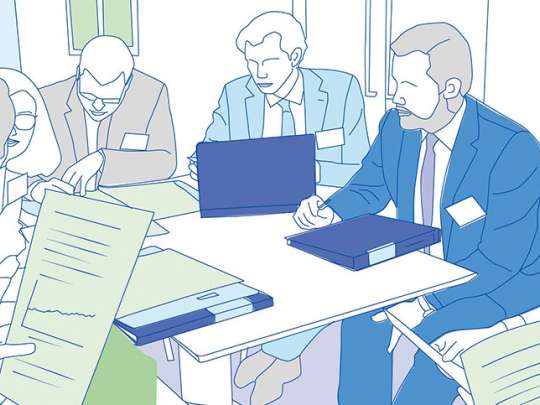 At the Young Professionals Conference on 30 June in Stockholm, we'll officially launch the INREV Young Professionals Mentorship Programme. 

The mentorship programme is open to all INREV Young Professionals with 3-5 years of work experience, and mentees will be selected based on their motivation and completed application form. Are you a Young Professional or do you know someone who is? Perhaps a member of your team? 

The mentorship programme is designed to connect Young Professionals with seasoned industry experts who can mentor them on how to establish a solid and successful career. INREV will provide a recommended structure for these meetings including tips and tricks to get the most out of the programme.    

Each mentee will join a group of 2-3 other young professionals and will be assigned to a senior industry expert who will be their mentor for the duration of one year – from June 2022 until June 2023. Mentors and Mentees will be matched carefully by INREV with consideration to achieve a diverse group from different regions and types of organisations. 

During the mentorship period, mentees will meet their mentor six times per year in the group setting for around 1.5 hours. There will be one further session when the mentee and mentor will meet in person in a one-to-one setting. 

A maximum of one session can be missed otherwise the mentee can be excluded from the programme, so please decide carefully before applying if you can adhere to this commitment. 

How to apply:
Complete the attached application form – any forms that are not completed fully stating your motivation and learning goals will not be considered. 

Return your completed form to training@inrev.org by the deadline on Friday 13 May 2022. 

You will be notified if you are successful or not on Monday 23 May 2022

Successful applications will be invited to join the Young Professionals Conference in Stockholm to meet mentors and fellow mentees for an introductory session. 
downloads
Mentorship application form
Published on 12 Apr 2022 Share