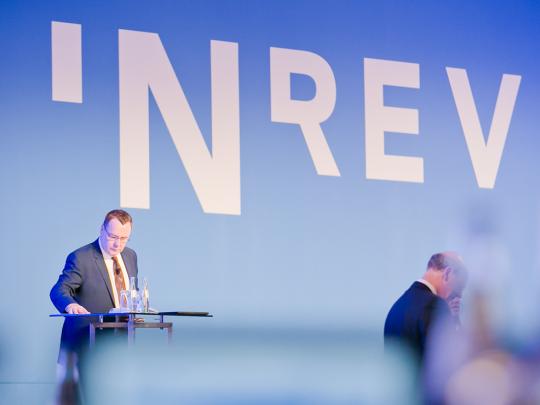 It is with regret that we announce that Maurits Cammeraat will be leaving INREV in December.  Maurits joined INREV as Director of Professional Standards in 2014.  
He has made a vast contribution to the association over the past three and a half years, helping to drive forward our professional standards agenda.  He leaves us now for an exciting new role with a Dutch tech company.
Maurits' clear-sighted approach has helped us evolve all of our key professional services initiatives. And, of course, he has been hugely instrumental in the globalisation of the INREV Guidelines.  Working closely with many of you as members, as well as with our partner associations in the US and Asia, Maurits has also pioneered the creation of the Global Definitions Database and the online Guideline Assessments.
We would like to take this opportunity to thank Maurits for his tireless commitment to INREV, and the non-listed real estate industry. To ensure the standards programme continues to smoothly roll out, Constantin Sorlescu, Professional Standards Manager will temporarily look after the programme under the guidance of the INREV Directors.
INREV Guidelines achieve almost 100% take-up
Usage of the INREV Guidelines rose to 96% in 2017, according to the association's recent Member Satisfaction Survey. Read full press release
About the professional standards