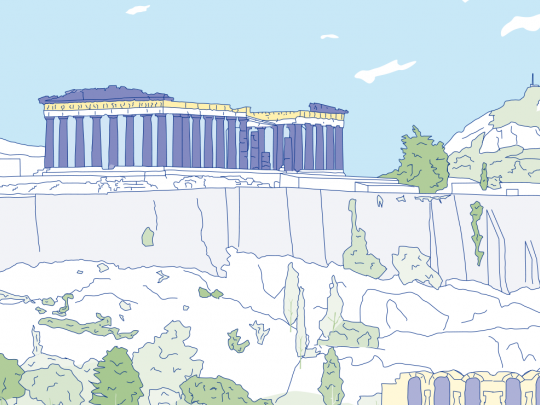 Registration is now open for the INREV Annual Conference on 19, 20 and 21 April 2022 at the Intercontinental Hotel in Athens. The event will begin with a welcome dinner on 19 April followed by two days of programme content over 20 and 21 April. 

Register     More Info

This year's conference moderated by Greg Clark, promises a stellar line up with many big names from the real estate industry and beyond including Jan Peter Balkenende (former Dutch PM), Kirk Vallis (Google), Mike Bessell (Invesco), Coen van Oostrom (EDGE Technologies), Saifedean Ammous (Author of The Bitcoin Standard) and many more.

Greg Clark invites you to join us in Athens: 

Insights, trends, expertise and cutting-edge thought leadership

Over two days, you'll hear the latest Macro-economic insights and what this means for our industry, an update and analysis of the current geopolitical landscape as well as the current real estate trends and how Europe is progressing as a global investment destination. You'll also find out how the global pandemic has influenced the way we behave, and why the major players are moving along the risk curve to embark on the operational real estate journey. 

Here to stay, ESG and Climate Risk are topics returning to the programme when we'll be speaking to experts on what the industry should anticipate and how to prepare as well as how technology plays a leading role in the journey to a more sustainable future. 

For more information including the registration process terms and conditions as well as other side events during this time please visit the annual conference page via the button below or contact events@inrev.org 

More info 

An extra guaranteed seat for investor members

As part of INREV membership, ALL INREV members are entitled to one guaranteed seat at the Annual Conference each year. With the exception of Investor members who are entitled to two guaranteed seats (one free of charge and one further payable seat) at the Annual Conference – so please make use of these guaranteed corporate seats.