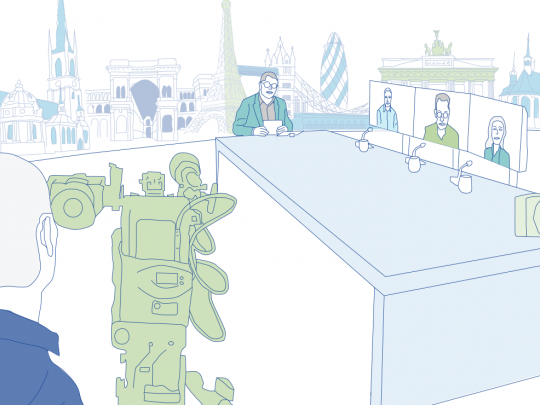 We are pleased to announce that the 3-day INREV Annual Conference will take place on 20-22 April 2021. 
Programme Register

Reinvention for resilience: a new generation of non-listed real estate 
The flagship industry event is offered free of charge to all INREV members and will cover a range of themes related to the macro economic outlook, the impact of COVID-19, the Productisation of Real Estate, Diversity and Inclusion, Technology and ESG…

Leading industry experts from our industry and beyond
We're delighted to welcome Prof. Linda Yueh, Fellow in Economics, Oxford University who will set the scene with her keynote presentation on economic recovery. 
Following on we have a number of panel discussions including a CIO panel with Jenny Buck, Tesco Pension Investment, Timo Löyttyniemi, The State Pension Fund of Finland, and Jelle van der Giessen, NN Group who will discuss the role of real estate in the wider portfolio. 

ESG and Technology is also high on the agenda and we're joined by Guy Grainger, Global Head of Sustainability Services, JLL who will give a presentation on how technology can accelerate ESG, and in discussing the productisation of real estate, Jos Sentel, Syntrus Achmea, Ilkka Tomperi, Varma and Mikkel Bülow-Lehnsby, NREP will share their view on harnessing a customer centric approach and the financing solutions for bespoke investment products. 

We're also very happy to welcome back Andrea Carpenter, Director, Woman Talk Real Estate who will interview Ric Lewis, Executive Chairman and Chief Investment Officer at Tristan Capital Partners.