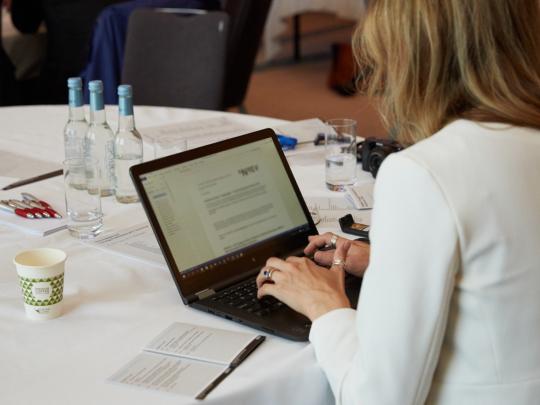 Over 40 companies took the time to have their say and provide a detailed response to the Total Global Expense Ratio (TGER) industry consultation, which ran between March and June 2018. 

Thanks, your feedback is greatly appreciated and will allow us to conclude on the first globally comparable measurement of fees and costs.  

Your insights will ensure that we can successfully design a global standard that is simple, practical and facilitates comparison and consistent reporting of fees and costs. 

The feedback will now be reviewed by the Global Task Force with the aim of having it finalised by the end of the year. 

TGER is the new proposed global standard for measuring fees and costs of a real estate investment vehicle. It enables comparison across products, regardless of the vehicle domicile, structure and management activities. 

The Global Standards initiative was established as a collaboration between INREV, ANREV, NCREIF and PREA to jointly develop comparable reporting standards for institutional real estate investment vehicles on a global basis.
View industry feedback and download the consultation paper below.
DOWNLOADS
Total Global Expense Ratio Consultation Paper 2018
Published on 20 Mar 2018 Share
INREV, ANREV, NCREIF and PREA are pleased to jointly release for industry consultation the first globally comparable measure of fees and costs named Total Global Expense Ratio (TGER). The consultation period is closed.
This session, led by Renaud Breyer, EY, and Barbara Flusk, Citco Fund Services, examines the current market practices in fees and expense metrics and their related disclosures as well as presenting the new Total Global Expense Ratio (TGER) – the first globally consistent measure for real estate investment vehicle fees and costs which INREV, ANREV, NCREIF and PREA jointly developed.

View video on Webex