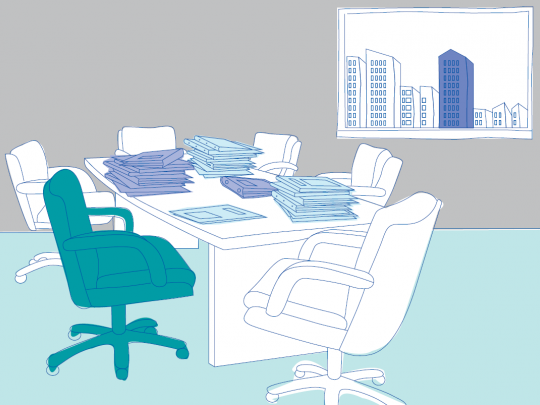 Benefit from tips and advice from financial experts on the steps you can take to ensure effective reporting to your investors, and achieve new insights into best practice governance and real estate business operations including outsourcing trends, adoption of technology and regulatory aspects. 

Why participate?
By filling in the assessments, you can easily assess your compliance with the INREV Guidelines and instantly see your results. You can also share your scores with your investors in an easy and transparent way. By submitting documents for the survey, you will get additional access to tailored guidance on the reporting performance of your vehicles and areas for potential improvement with a follow up session to discuss the findings.

How do I participate? 
In addition to the Reporting Assessment, this year's survey has been expanded to include four short assessments for INREV NAV, fees and expenses, property valuation and investment manager profile.
Login and go to the Vehicles Dashboard
Select View assessments for your vehicle(s), or create a new vehicle
Start the survey by completing each of the marked assessments
Submit PDFs of your latest audited reports by email to PwC     
Start the assessments

What else do I need to submit?
In addition to completing the online assessment, you should submit your latest audited annual reports and interim reports.

If your company has previously participated in the survey, and since then there were no material changes in your reporting processes and structure, no other reports are necessary.

The 'interim reports' required by the Guidelines - these are the quarterly management reports submitted to investors, and in some cases, presentations which are made in quarterly investor calls. Each manager may determine which documents to submit, depending on how they report to investors, and where information relevant to the Guidelines is presented. Managers may wish to submit Q4 quarterly report, if one is issued to the same date as audited financial statements.

Confidentiality
All information submitted by vehicle managers for the purposes of the study will be treated as strictly confidential. All project staff and PwC experts are bound to professional secrecy, not only by internal policy, but also by the strict professional secrecy imposed to auditors by law and which makes them fall under the article 458 of the Luxembourg Criminal Code.

Your reporting documents should be submitted directly to PwC as follows by Monday 7 October:

PDF versions (preferred format)
To: john.ravoisin@lu.pwc.com
Cc: alexandre.goossens@lu.pwc.com
Quoting email subject: 2019 INREV investor reporting survey information

When will the survey results be released?
The Trends in Investor Reporting Survey is expected to be released by year-end. The aim is to review and analyse investor reporting across non-listed real estate vehicles and provide participants with tips and advice on how to achieve a high compliance with the latest INREV Guidelines. 

Contact project team
If you have any questions please do not hesitate to contact:
PwC Partner
John Ravoisin
PwC Director
Alexandre Goossens
INREV Director of Professional Standards
Constantin Sorlescu