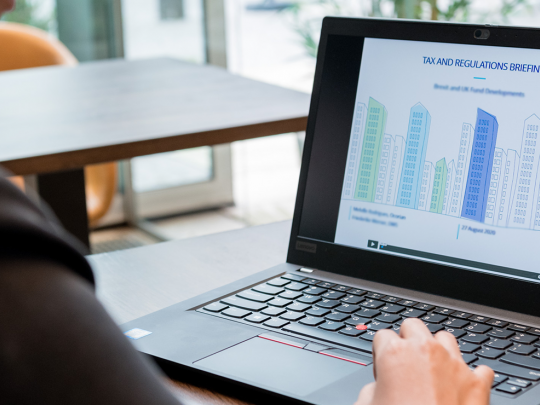 The UK Government has announced that it will carry out a review of the UK funds regime. The review covers tax and other relevant areas of regulation to identify options for making the UK a more attractive location for setting up, managing and administering funds, including proposed new fund structures that, which will support a wider range of more efficient investment vehicles better suited to the needs of investors. This call for input which sets out the scope and objectives of the review to which INREV/AREF and IPF will respond with a view on what reforms should be taken forward and how these should be prioritised. 

Join us on Tuesday 23 March from 11:00 – 12:00 CET / 10:00 – 11:00 UK for a joint INREV/AREF/IPF briefing when we will look at the details of the proposed new PIF (CS) and LTAF fund structures and the implications they could have for the real estate funds sector, as well other aspects of the call for important input on this consultation. We're joined by industry experts, Will Chetwood, Head of Fund Structuring, Aviva Investors discussing the LTAF tax considerations, Christopher Austin, Head of Tax, Private Assets at Schroders and Anshita Joshi, Tax Specialist at AREF who will talk through the tax implications, Peter Capper, Policy Advisor at the Investment Association who will present an overview of the call for input and the LTAF proposal, and Melville Rodrigues, Melville Rodrigues Consulting LLP, who will present on the AREF IPF contractual scheme proposal. 

Register     More Information

This event is particularly interesting to both investors and fund managers interested in increasing investor choice through expanding options for UK domiciled, tax efficient fund structures.
 
We look forward to welcoming you at this joint event.