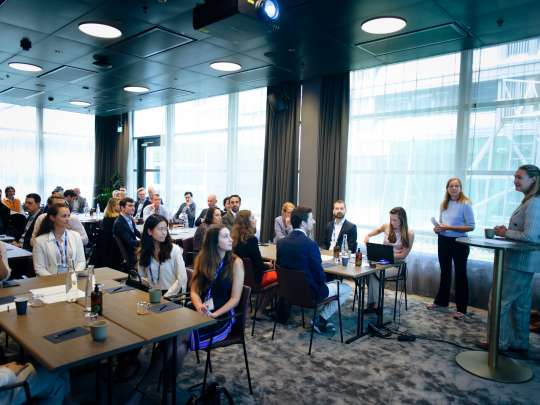 This new initiative from INREV was officially launched at the  Young Professionals'  Conference last week in Stockholm with 52 mentees and 13 mentors. The first edition of this programme will run from June 2022 until June 2023
The Young Professionals Mentorship Programme is an initiative designed to connect Young Professionals with seasoned industry experts who can provide mentorship and guidance on how to establish a successful career in the non-listed real estate industry. 
During the mentorship period, mentees will meet their mentor six times per year in the group setting for around 1.5 hours. The introductory session was hosted by INREV during the YP conference. As the year progresses, there will be the opportunity for one meeting between the mentor and their mentee. INREV provides a recommended structure for these meetings, including tips and tricks to get the most out of the programme. 

We thank all the mentees for their participation in this important initiative and wish the mentees an inspirational and educational journey.