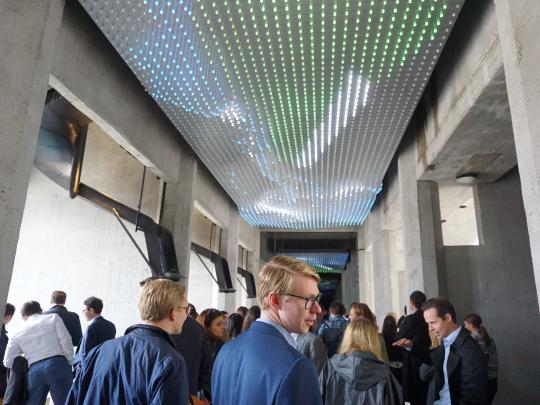 We are pleased to invite you – INREV Young Professionals (Under 35's) - to register to join the exciting property tour of 'The Valley' in Amsterdam on 2 September 2021 from 16:00 – 18:30 CET.

'The Valley' is the eagerly anticipated new development from EDGE Technologies featuring cutting edge, daring and individualistic aesthetics. The building, due for completion later this year will feature flourishing patios creating striking green façade landscapes and will accommodate offices, residences, restaurants, shops and cultural facilities. The building encompasses the latest trends in sustainability, tech and wellbeing. 

Those who join this tour will also hear a presentation of the development by Boudewijn Ruitenberg, COO, EDGE Technologies concluding with a networking drinks reception on site. 

Register 

Number of registrations:
We encourage attendees to register as early as possible to be considered for a place due to the high volume of registrations we expect to receive for this event. INREV will limit the number of places to one seats per company to ensure representation from as many member companies as possible. Any additional employees who are interested in attending, are encouraged to register and will be placed on the waiting list.

Property Tours in Frankfurt and London:
Not based in Amsterdam? Don't worry – two further property tours across London and Frankfurt will be organised at the end of September – stay tuned to INREV News for further information and the link to register.