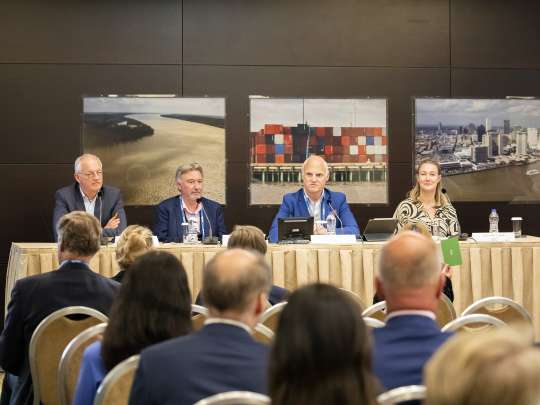 At the Annual General Meeting in Athens last week, we welcomed two new members to the INREV Management Board.  
Please join us in welcoming Jenny Buck, Chief Investment officer at Tesco (UK) and Rainer Komenda, Head of Real Estate Investment at Bayerische Versorgungskammer (BVK).  
 
We are also pleased to welcome back, Ray Adderley, Managing Director at Nuveen Real Estate for a second, three year term.  
 
We'd like to thank the outgoing board members Isabelle Scemama, CEO at AXA IM as well as Guido Verhoef, Head of Private Real Estate at PGGM who will both leave the Management Board after 6 years. Both Isabelle and Guido played an important role and contributed substantially to the industry and the association.  

INREV Management Board

During the AGM, members also voted to approve the Annual Report 2021 as well as changes to the Articles of Association detailing that in the event that the Management Board can no longer fulfil its obligations, that a single representative of the board will be made wholly responsible. A further change describes that members will be able to attend and vote both in person and online during the AGM. An updated version of the Articles of Association will be made available on the website shortly.
Annual Report 2021
INREV Annual Report 2021
Published on 26 Apr 2022 Share