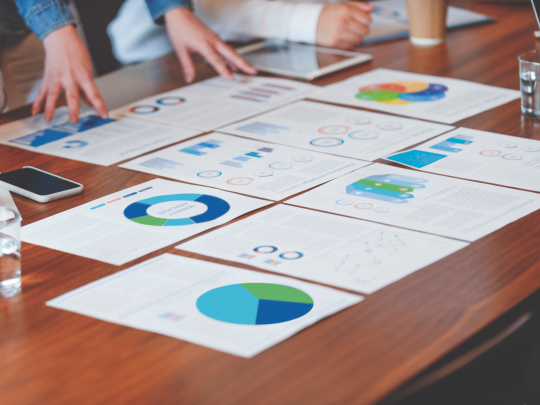 To make better investment decisions you need good data, well things just got better as the latest two INREV indices, the European ODCE Funds Index and Asset Level Index will be moved out of consultation. Launched in April 2019 as consultation indices, these indices have met the pre-requisites to move out of consultation and officially form part of the INREV suite of indices with their respective Q1 2022 publications. 

This milestone is a step forward to further transparency of the non-listed industry and to further develop data to support peer-to-peer comparison. 

European ODCE Funds Index 

The ODCE Index is a fund level index which covers the performance of the Open End Diversified Core Equity institutional non-listed real estate funds with a strategy to invest across Europe and across multiple sectors. The participating funds are also part to the INREV Fund Level Index. The latest release for Q3 2021 includes 14 funds and has a GAV of €39.1 billion. 

Historical data revision and enhancement of the ODCE Index governance further strengthened the Index, ensuring it remains fit for purpose as the European market evolves and brings closer alignment with our Global Alliance partners NCREIF's and ANREV's equivalents. 
The reporting metrics have been expanded to provide more granular insights into performance and the INREV European ODCE Fund Index will move to pure INREV NAV reporting from Q1 2022. 

Learn more 
INREV Asset Level Index 

The pan-European Asset Level Index, which is only available to participating members, measures the performance of real estate assets and the latest release for Q3 2021 includes 6,037 assets, valued at €185.9 billion. 
 
The Asset Level Index has grown to exceed the original commitment of around €150 billion and is expected to increase to around €200 billion in the coming year. Methodology and formulas have been further refined and we will continue to work on the enhancing the historic data quality and coverage in preparation for the asset to fund level attribution module to enhance the look through into European market' performance. 
Early 2022 marks the launch of asset level Sustainability data collection. The dataset has the potential to become one of the most comprehensive data sets in use to link asset-level performance and sustainability data and support further ESG related research. 

Learn more