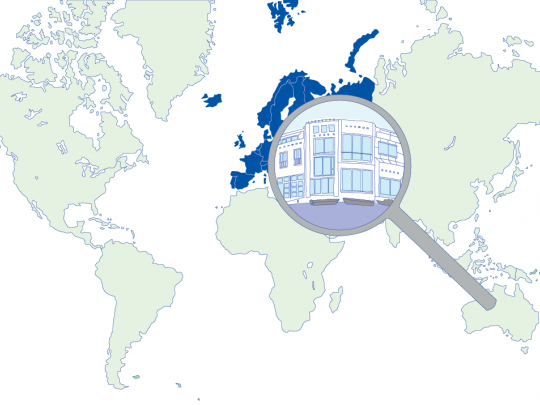 The INREV Pan-European Quarterly Asset Level Index recorded a total return of -0.83% in Q2 2023.

Key highlights:
The -0.83% total return registered in Q2 2023 was driven by a negative capital growth of -1.82%. This is a fourth consecutive negative quarterly performance in a row, but 49 bps higher than the -1.32% reported in the first quarter of the year. 

Total returns remained negative for the continent, while the UK continued its recovery and delivered a performance above to the positive mark at 0.08%. Continental Europe continued correction from Q1 2023. Dutch assets posted a total return of -1.29% (+222 bps compared to Q1), followed by French and German assets at -1.63% (-16 bps) and -1.84% (-77 bps), respectively.  

In Q2 2023, retail assets continued their strong performance, achieving a 1.00% total return.

Industrial/logistic assets also improved, with a 0.25% total return, their first positive performance since Q2 2022. Office assets, however, declined significantly at -2.86%, affecting mostly French and German country returns. Residential assets reported a negative performance of -1.37%, with weak one-year rolling return and capital growth.

 
View a detailed analysis via the Asset Level Index analysis tool or download the report, Excel and snapshots below. 

INREV is calling for members to join this important initiative to contribute data. As a result, we have enhanced access to our Asset Level Index analysis tool for all members.

If you would like to schedule a demo of the Asset Level Index Analysis tool or have questions about this index, contact Connor van Leeuwen (connor.vanleeuwen@inrev.org) or visit the Asset Level Index page.
INREV Asset Level Quarterly Index
Published on 06 Jun 2023 Share
The INREV Asset Level Index is a quarterly pan-European index measuring real estate market performance on an asset level across Europe.