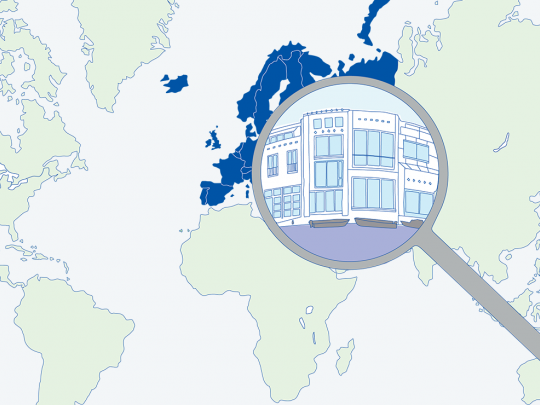 The INREV Pan-European Quarterly Asset Level Index recorded a total return of -5.64% in Q4 2022.
The INREV Pan-European Quarterly Asset Level Index's total return in Q4 2022 slid to -5.64%, down from to the -1.72% reported in Q3 2022. This is the second consecutive negative performance since the Index's inception in Q1 2014 and marks the lowest performance to date.
The UK displayed the weakest performance at -11.96%, leading the downturn in European asset level performance. The Netherlands and France also registered negative returns at -5.36% and -4.17%, respectively. Germany posted the strongest results at -2.97% in Q4 2022, although remaining in the negative.
The industrial/logistics sector saw a further decline in performance to reach -10.68%, down from -4.13% in the previous quarter. Residential real estate performance stood at -3.58% in Q4 2022, while retail assets performed the best out of the main four sectors, albeit delivering a total return of -2.78%.
INREV is calling for members to join this important initiative.

If you would like to schedule a demo of the Asset Level Index Analysis tool or have questions about this index, contact Connor van Leeuwen or visit the Asset Level Index page. 

Download the pdf and excels below.  
DOWNLOADS
INREV Asset Level Quarterly Index
Published on 07 Mar 2023 Share
The INREV Asset Level Index is a quarterly pan-European index measuring real estate market performance on an asset level across Europe.