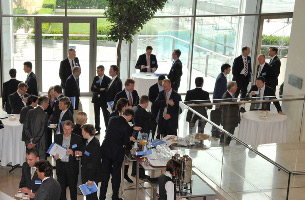 The fund manager advisory council (formerly the fund manager forum management committee) was set up in 2008 to represent the interests of fund managers more effectively and address the needs of all industry players.
The role of the advisory council is to act as a strategic sounding board to the CEO and to provide fund manager input on future initiatives as well as to increase participation by fund managers in INREV's activities. Membership in the advisory council is by invitation.
The fund manager advisory council currently includes the following members:
Noel Manns (Chair)

Europa Capital
United Kingdom
Antoine de Broglie
STAM Europe
France
Bernhard Berg
Corpus Sireo 
Germany
James Raynor
Grosvenor Continental Europe SAS
United Kingdom
Jeff Jacobson
LaSalle Investment Management
USA
Jo Allen
Frogmore Real Estate Partners Investment Managers Limited
United Kingdom
John Barakat
M&G Investments
United Kingdom
Leif Andersson
AREIM
Sweden
Michael Morgenroth
CAERUS Debt Investments AG
Germany
Rob Wilkinson
AEW Europe
United Kingdom
Stein Berge Monsen
DNB Real Estate Investment Management
Norway
The fund manager forum is confined to INREV's fund manager members. The forum takes place once a year at various locations throughout Europe.