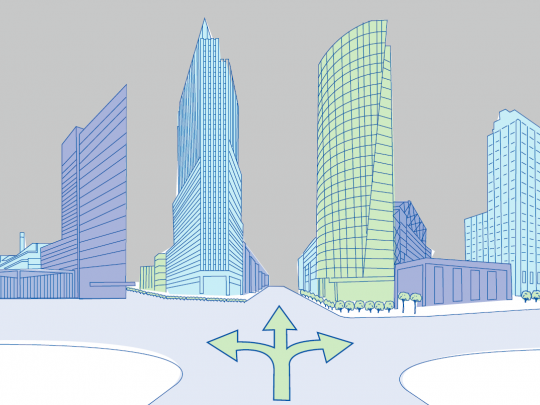 Between 2021 and 2023, 35 closed end funds are planned to terminate. This could potentially bring €10.4 billion GAV worth of assets to the market.
According to the INREV Funds Termination Study 2021, published today, the average performance of funds with a planned termination between 2021 and 2023 averaged at 4.1% over a 13-year period. However, in 2020 it entered negative territory for the first time since 2008 as they wind down their portfolios in weaker market conditions. 

Key highlights include: 
For the majority of funds in liquidation, there was no issue and termination took place as planned
Chosen by 50% of respondents, fund extension has become the most considered option in 2021 
For most extended or rolled over funds no strategic changes were made 
The INREV Funds Termination Study provides an overview of the funds within the INREV Vehicles Universe ('Universe') which are due to terminate in the following three years and examines the drivers behind the termination of funds and considered termination options among European closed end non-listed real estate funds. 

View the briefing for a deep dive into these latest findings: 
Together with Joao Carlos Lelis (Director Fund Management, Sonae Sierra) and Nicolai Falkenham (Investor Relations and Business Development, NREP) we explore the key highlights of the latest publication of the Funds Termination Study 2021.
Downloads
Funds Termination Study 2021
Published on 31 Aug 2021 Share
Real estate market expects release of €10.4 billion assets by 2023
01 September 2021, Amsterdam – The INREV Funds Termination Study 2021 reveals that 35 European closed end non-listed real estate funds are due to terminate between 2021 and 2023, releasing a potential €10.42 billion in Gross Asset Value (GAV) back into the market. This is partly due to the significant increase in use of the option to extend the funds' life, this is notably less than last year's results when 50 funds with €17.9 of GAV were terminating in the three year interval between 2020 and 2022. By 2030, 85 funds are expected to have terminated, representing €31.3 billion GAV.