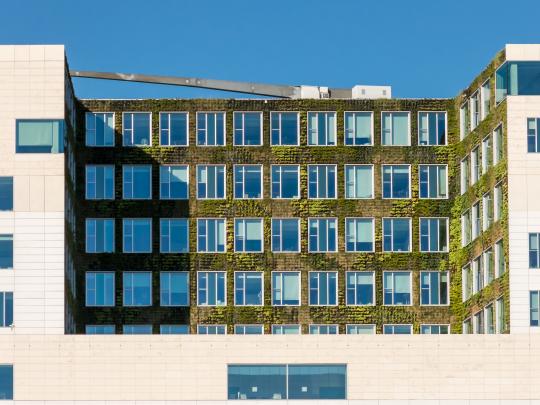 Increased transparency is essential to assess where the European non-listed real estate industry currently stands on its ESG journey for both existing assets and new investments. 

INREV recognises the important role it has to play in terms of data standardisation and collection to provide insights into environment related factors and the subsequent impact on performance. In light of this, we have now built environmental KPIs into the Asset level Index data collection. With the support of the ESG committee, the ALI focus group and ESG industry experts, the 5 most essential environmental KPIs have been identified: energy use intensity (EUI), renewable energy (onsite and offsite), GHG (greenhouse gas) intensity, green building certification and energy label. To make the process as simple as possible no new data definitions are used, as all the data is a subset of data that many members already provide for other reporting frameworks, such as .GRI Reporting Framework, GRESB, BREEAM, and LEED.

Combining financial and ESG data allows us to provide our members with insights such as:
Peer comparison of the environmental performance of assets at the property type and country level 
Insights into the environmental performance of assets compared to the CRREM pathways (1.5- and 2-degrees scenario) at a country level
Link to European real estate performance data. The dataset has the potential to become one of the most comprehensive data sets in use. Linking asset-level performance and ESG data.
Provide your data 

Response to this initiative has been very positive and already we have a number of member commitments from the existing INREV Asset Level Index (ALI) contributors. We encourage all ALI members to take part in this important initiative and for those who are yet to become an ALI contributor, now is the time to participate to make non-financial peer assessment and CRREM pathway industry level comparison achievable. 
Data collection is open until the end of February for 2019, and 2020 data and can simply be uploaded via the INREV data platform.

First results

We aim to present the first bird's eye view analysis of the non-performance related peer and CRREM pathway industry level comparison in April at the Annual Conference 2022.  

If you have any questions or want to learn more please contact research@inrev.org