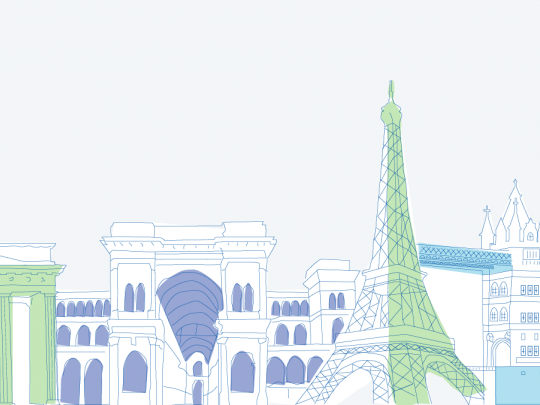 Investors and funds of funds plan to invest at least €67.5 billion* into global real estate in 2022, according to the ANREV/INREV/PREA Investment Intentions Survey 2022. With the current average global real estate allocation at 8.9% and the average target allocation at 10.1%, this affirms that more institutional capital will flow towards the asset class.

As was the case last year, the COVID-19 pandemic had some impact on investment plans. Another issue at the top of investors' minds is the ESG agenda and most investors consider non-listed funds' ESG characteristics before investing. Globally, 68% of the surveyed investors consider a Net Zero Carbon commitment to be an important feature when investing in a non-listed real estate fund. 

European highlights:
A minimum of €67.5 billion* is expected to be invested into global real estate in 2022, of which €60.1 billion* comes from institutional investors and €7.4 billion* from funds of funds
Despite the current environment and inflationary pressure, inflation hedge remains the least important reason to invest in real estate 
Investors targeting Europe exhibit an increased preference for value added strategies at 57%, the highest level since 2008
Non-listed real estate funds remain the preferred access route to the European market for institutional investors while larger investors favour joint ventures and club deals
European investors became more diverse in their geographical preference across Europe, with second-tier countries scoring higher
Industrial/logistics was the top single sector choice for the first time since the start of the survey in 2005
*Correction notice 25 Jan: Since publication, this figure has been changed. 

National insights:
Germany:
After being the most preferred country in Europe for three years in a row, Germany slid into second place in 2022, trailing France by a margin of 3%.
Germany industrial//logistics remains popular as it is included in the top-3 for the third consecutive year, underpinned by exceptionally strong 12-month rolling asset level return of 28.09% in Q3 2021.

 
France
France overtook Germany as the most preferred location in Europe for investors to deploy capital in 2022.
The top ten preferred country/sector combinations feature France industrial/logistics, France office and France residential
 
United Kingdom
The UK is firmly in the third place when it comes to preferred investment locations in Europe, mainly driven by relatively high interest from non-European investors. It indicates that the UK, despite Brexit, is still considered a top investment market internationally.
For country/sector combinations, the UK office market ties in a shared first place this year. European investors assign the highest preference to this combination, where interest from non-European investors is on par across the country's office, residential and industrial/logistics market.
 
The Netherlands
Despite growing interest in the Dutch market by investors, it was overtaken by Spain this year and slid into fifth place for the most preferred country destinations.
The Dutch industrial/logistics and residential market fell just outside the top ten most preferred country/sector combinations, placed 12th and 15th, respectively.
 
Southern Europe
Momentum for Spain (4th) and Italy (7th) increased in the past years, with investors indicating 62% preference for Spain and 45% for Italy, in 2022. These are well above their long term averages of 40% and 34%, respectively, and demonstrate investors' increased interest in second-tier markets, in line with higher risk appetite.
When breaking down preferences by investor domicile, Spain and Italy are the only two countries where interest is on par between European and non-European investors.
 
The Nordics
In line with the broader shift towards second-tier markets in Europe, interest in Denmark (6th), Finland (8th) and Norway (10th) increased compared to previous years. For Sweden (9th), appetite is lower than it was last year, though still above its long term average.
Demand for the Nordics region stems mainly from European investors, with preferences significantly higher than their non-European counterparts.
Download the full report, snapshot and infographic below.
downloads
Investment Intentions Survey 2022
Published on 25 Jan 2022 Share