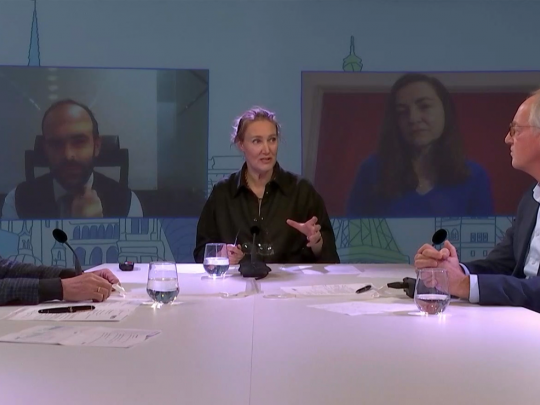 There was a lot to keep members busy in January…
ESG high on the agenda
We published four new case studies in the Global ESG Library and published a response to the EU Sustainable Corporate Governance Consultation. The response supports the possible initiative on sustainable corporate governance and encourages the real estate industry to consider the environmental, social, human and economic impact in their business decisions.
Investment Intentions 2021
In keeping with tradition, we began the year by looking ahead to the prospects and investment trends for non-listed real estate at the INREV Investment Intentions 2021 Online Seminar, drawing upon key findings from the report. 
Catch up


The Young Professionals Link & Learn
We were joined by internationally renowned expert in cross cultural communications, Fons Trompenaars who took online attendees on a journey how how to address differences in cultural orientations whether national, organisational, functional or disciplinary and how this is vital to the sustainable growth and performance of an organisation. 

Catch up 
Looking ahead with the launch of the Business plan which combines member and committee input together with the latest market trends to steer the strategic goals and objectives, further outlining key priorities going forward. 

Business Plan 2021 - 2023