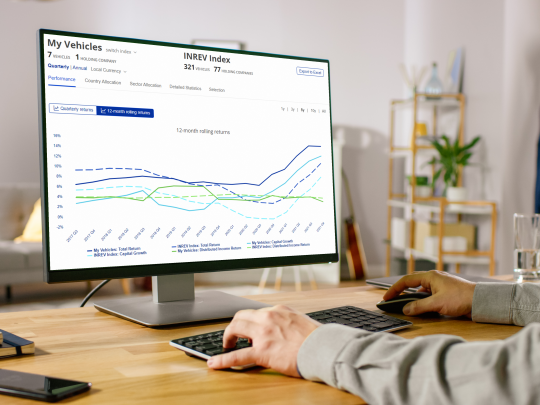 The INREV ODCE Index, which was launched in April 2019, recently came out of consultation with the release of the Q1 2022 results. It almost doubled in size over the last three years and now stands at gross asset value of €43.6 billion. 

The ANREV ODCE Index was launched in 2018. To help INREV and ANREV members better understand the performance of the ODCE funds and the overall ODCE Index we are pleased to be able to offer the ODCE Index Analysis Tool. 
 
Analysis Tool 
Only INREV members will have access to the INREV ODCE Index data and the tool and ANREV members to the ANREV ODCE equivalents. It's the latest addition to the suite of existing tools. 
 
This new analysis tool: 
Provides users with an easy and intuitive way to analyse and compare the ODCE Index data in a familiar environment that is based on the same structure and functionality of the existing recently enhanced analysis tools 
Adds yet another layer of transparency and a more detailed look at the ODCE Index 
A comparison mode allows a side by side look at the evolution and performance of ODCE Index vs non-ODCE Indices and other bespoke cuts of data that members can tailor themselves.
If you have any questions about the ODCE Analysis Tool please reach out to jose.monsalve@inrev.org