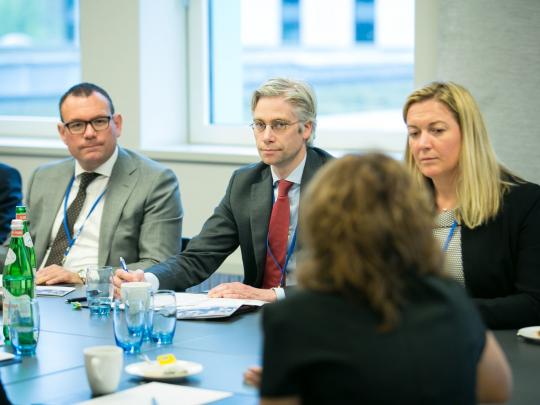 Goal
Continue to refine and perfect the INREV Training and Education programme to meet the specific development needs of the non-listed real estate industry.
Projects
The committee plays an important role in ensuring INREV delivers best-in-class content, courses and webinars that are globally focused on a wide range of topical and innovative subjects. Our programme supports the exchange of professional best practice and deepens the knowledge of market participants at all levels.
The committee supports the adoption of the INREV/ Henley Certificate throughout the membership.
Committee Members
| Name | Company | Country |
| --- | --- | --- |
| Boris van Warmerdam (Chair) | Grosvenor Europe | France |
| Jerome Berenz (Vice-Chair) | Allianz Real Estate GmbH  | Germany |
| | Barings Real Estate Advisers  | United Kingdom |
| Alexander Tilson | Threadmark | United Kingdom |
| Eoin Bastible | UBS Global Asset Management  | United Kingdom |
| George Theuvenet | Bouwinvest REIM | The Netherlands |
| Harm Zwier Medendorp | TKP Pensioen Real Estate Fonds | The Netherlands |
| James Morrow | Deutsche Asset Management | United Kingdom |
| Marcus Cieleback | Patrizia Immobilien | Germany |
| Maria Trimailova | Aberdeen Asset Management  | Sweden |
Register for upcoming training courses and webinars
Our training programme provides best-in-class content, courses and webinars for all levels of professionals to grow throughout their careers.
Register
View past webinars online
Explore our library of webinars on a wide range of key topics to learn the latest best practices from industry leaders.
View webinars online
INREV / Henley Training Certificate
INREV is dedicated to the development of the next generation of non-listed real estate professionals. INREV and Henley Business School have come together to offer the INREV / Henley Certificate in European Non-Listed Real Estate Investment.