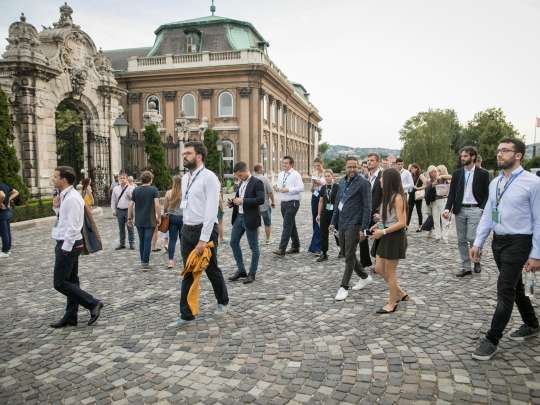 Annually, INREV offers its Young Professionals the opportunity to gain valuable and insightful mentorship from seasoned industry experts in a small group structured setting. The mentorship programme is open to all INREV Young Professionals (up to 35 years old) with 3-5 years of work experience, and mentees will be selected based on their motivation and completed application form.
The mentorship programme is designed to connect Young Professionals with seasoned industry experts who can mentor them on how to establish a successful career.
The first edition of this programme will run from June 2022 until June 2023. It was officially launched at INREV's Young Professionals' (YP) Conference on 30 June 2022 in Stockholm.
During the mentorship period, mentees will meet their mentor six times per year in the group setting for around 1.5 hours. The introductory session was hosted by INREV during the YP conference. As the year progresses, there will be the opportunity for one meeting between the mentor and their mentee. INREV provides a recommended structure for these meetings including tips and tricks to get the most out of the programme.
Both mentors and mentees receive guidance from INREV for a successful mentorship programme. In addition, INREV hosts evaluations throughout the year to measure success and stay updated on the progress of all groups.
Applications are currently closed, check back here for updates.