Let's celebrate 20 years of INREV

In 2023 INREV celebrates its 20th anniversary. When a handful of investors and fund managers established INREV in 2003, the European non-listed real estate investment industry was in its infancy.
The intervening years have seen nothing short of a tsunami of change. The significant expansion of the industry – both in terms of its overall value, and the volume and breadth of vehicles and market participants within it – is undoubtedly an impressive point of reference.
Please join us in celebrating this momentus milestone, here you can take a look at a collection of stories, moments and memories and photos from the community over the last 20 years.
In 2023 INREV celebrates its 20th anniversary, this important milestone allows us to reflect on our history. It's a collective achievement that's been made possible by the ever-growing strength and depth of the membership, which recently hit a significant milestone of 500 members. That makes INREV a hugely valuable and valued community of like-minded professionals bound by a shared commitment and sense of purpose.
To celebrate this special anniversary we asked our members to share their best memories and stories of INREV over the last 20 years. While we cannot share all the videos on this page, we have made a small selection to give you a flavour of the collaboration and strong community we are part of. The complete selection of video memories will be shared on the Annual Conference Wall of Fame.
Thanks to everyone who shared their story. Enjoy viewing.
In celebration of our 20th anniversary members shared their best moments and memories with us and here is what some of them had to say.
For the complete selection of quotes follow us on LinkedIn. Thanks to everyone who shared their story. Enjoy reading.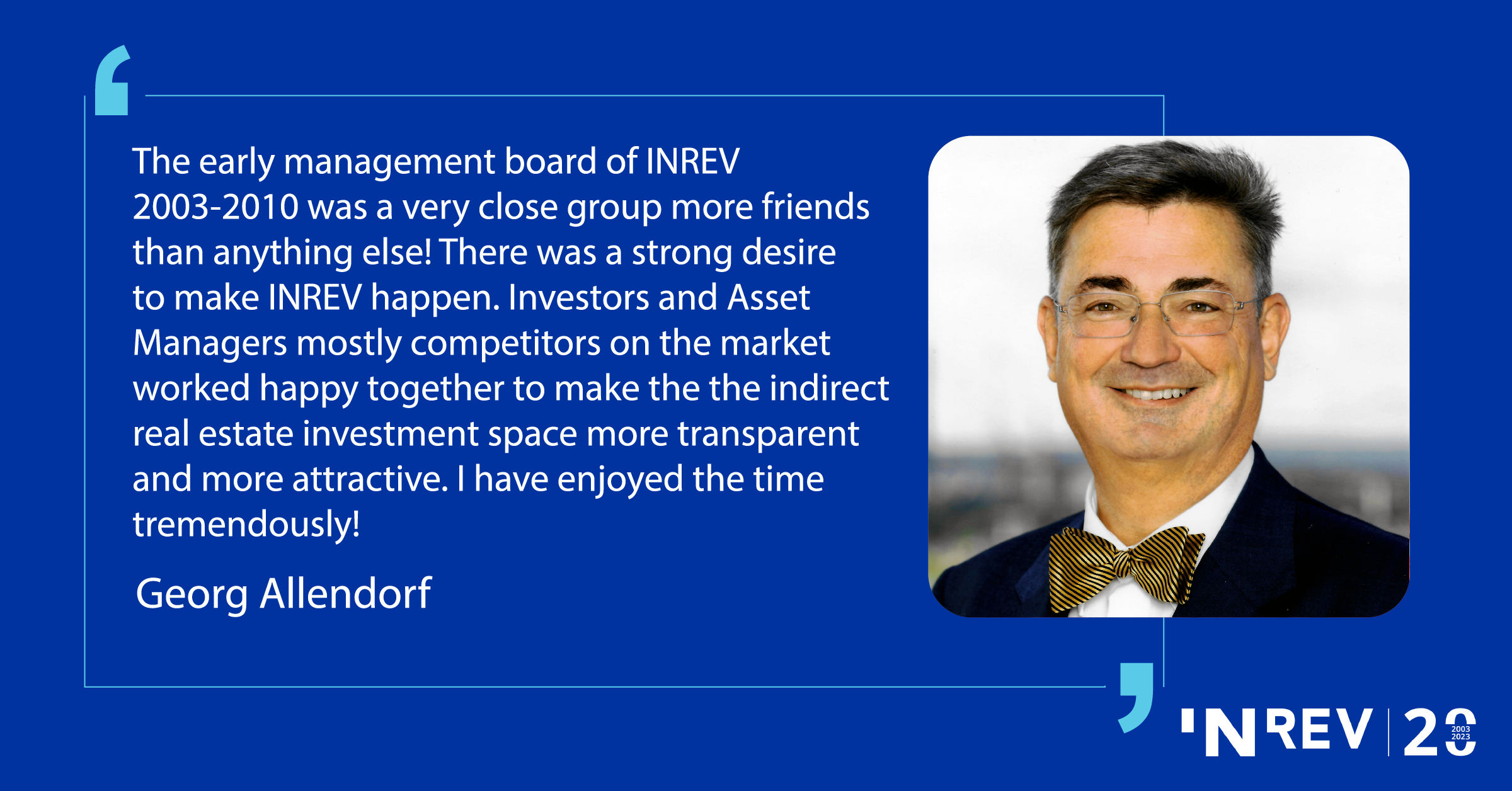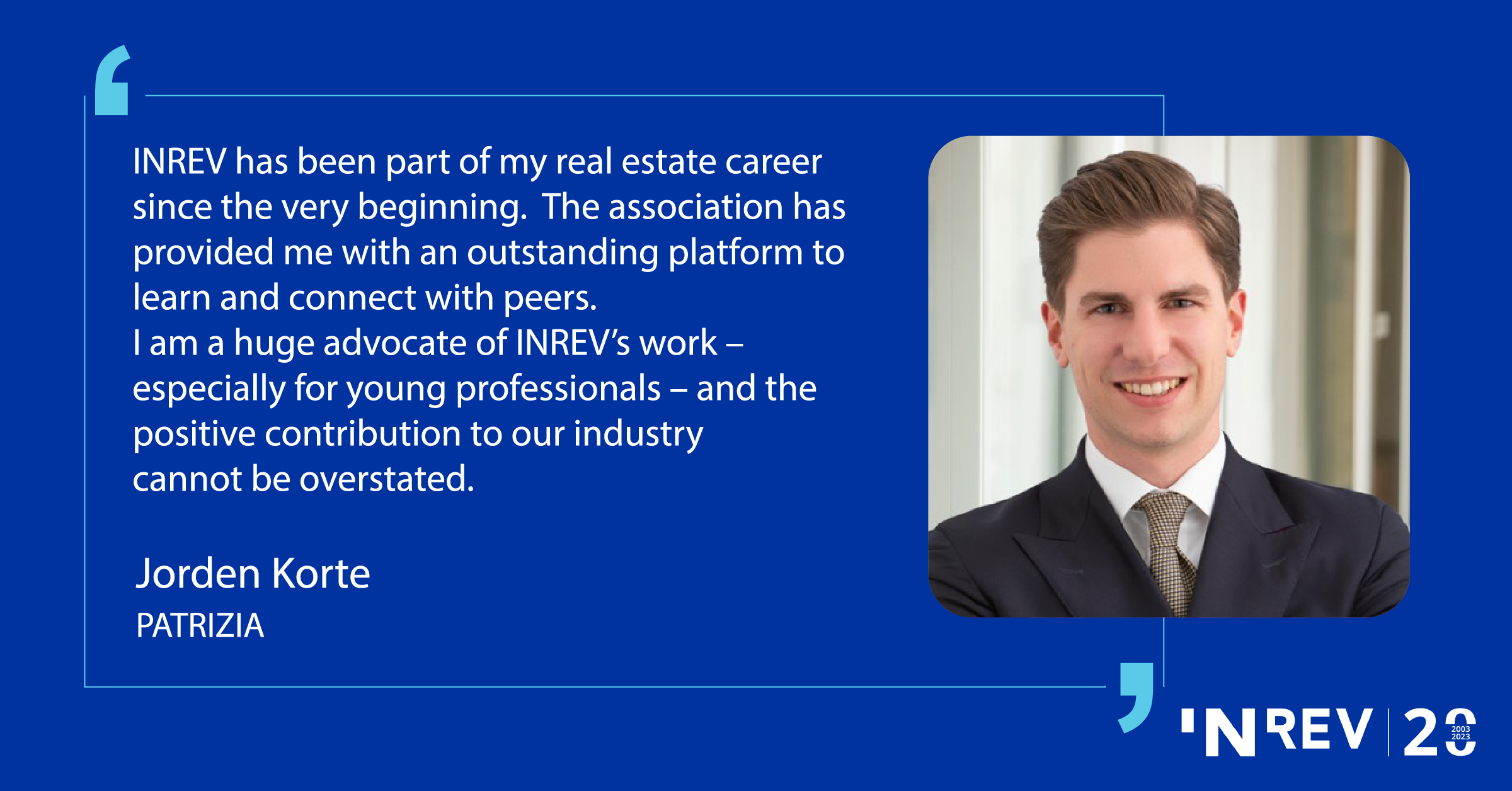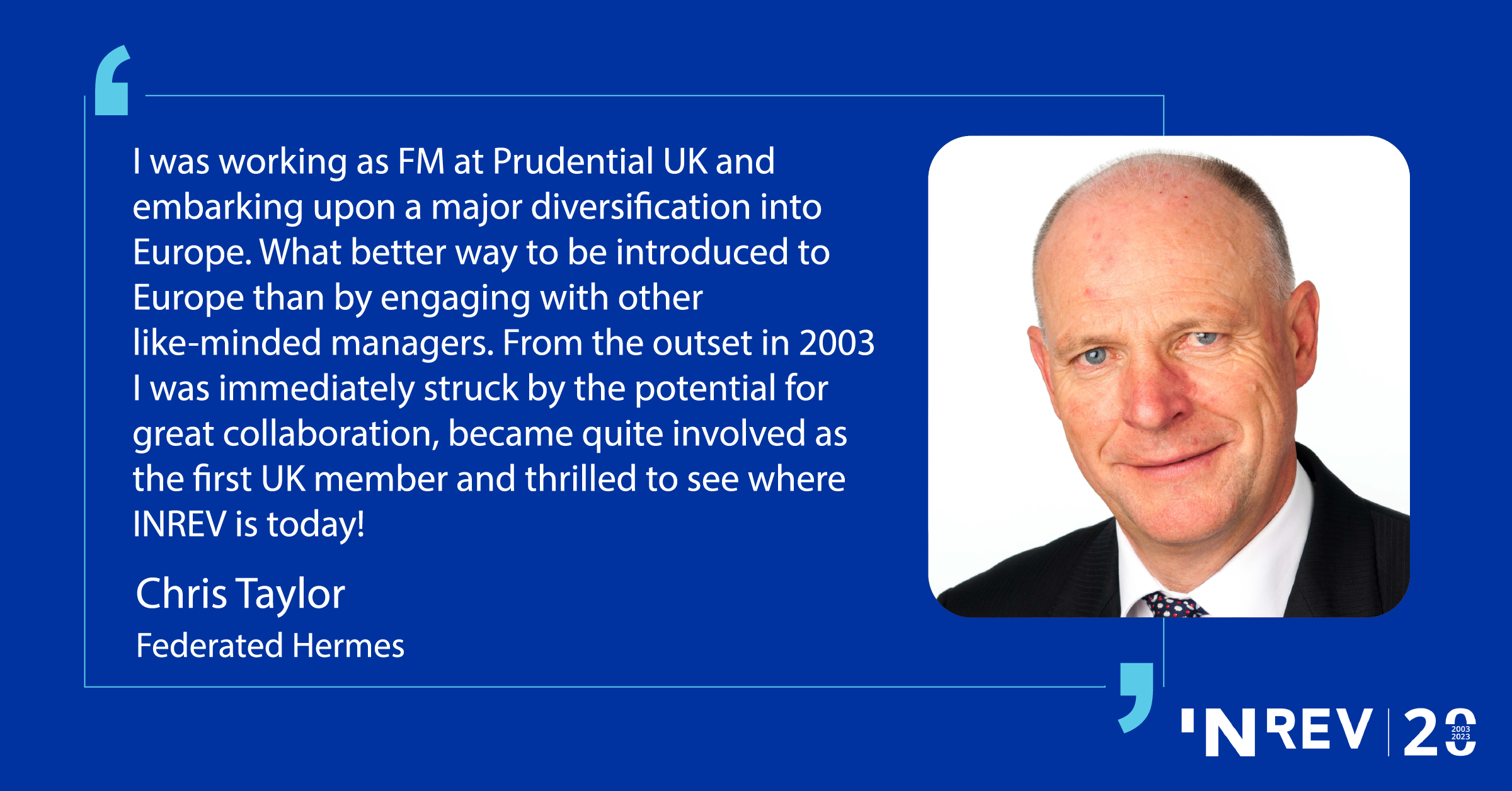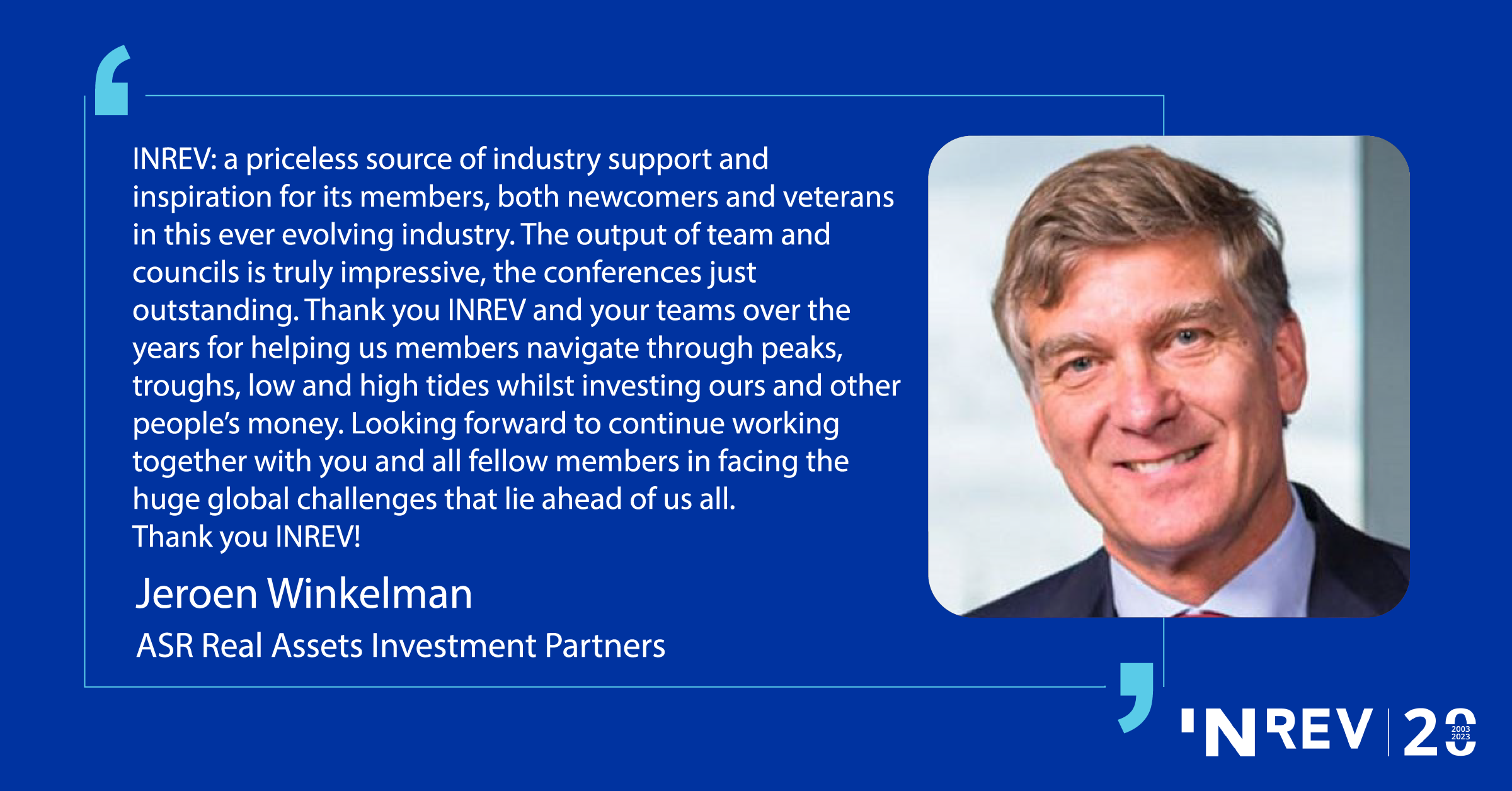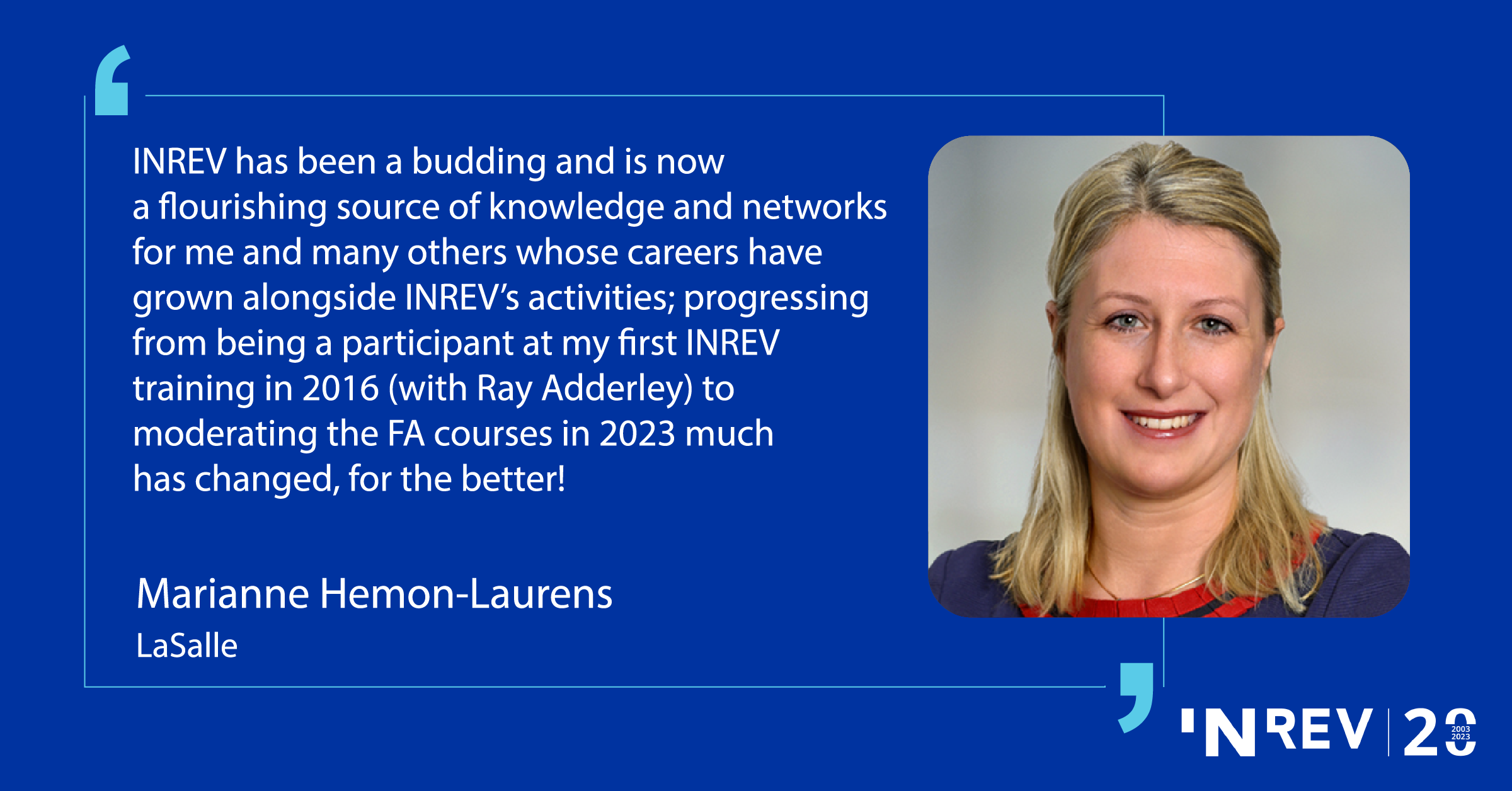 In this special edition of IQ magazine, wetake readers on a  tour of where we are standing, where we have come from and where we could be heading towards. Enjoy reading.
Thanks to all members who were interviewed for this last and special edition of the IQ magazine.
More stories are available on the IQ Magazine page.
During the last 20 years the community have gathered many times in numerous cities. Here we have compiled a selection of photos from flagship conferences, to local seminars, training courses and other occasions. Enjoy browsing.